COAST Inflatable Dock ( 6.5' x 13' x 7.5" )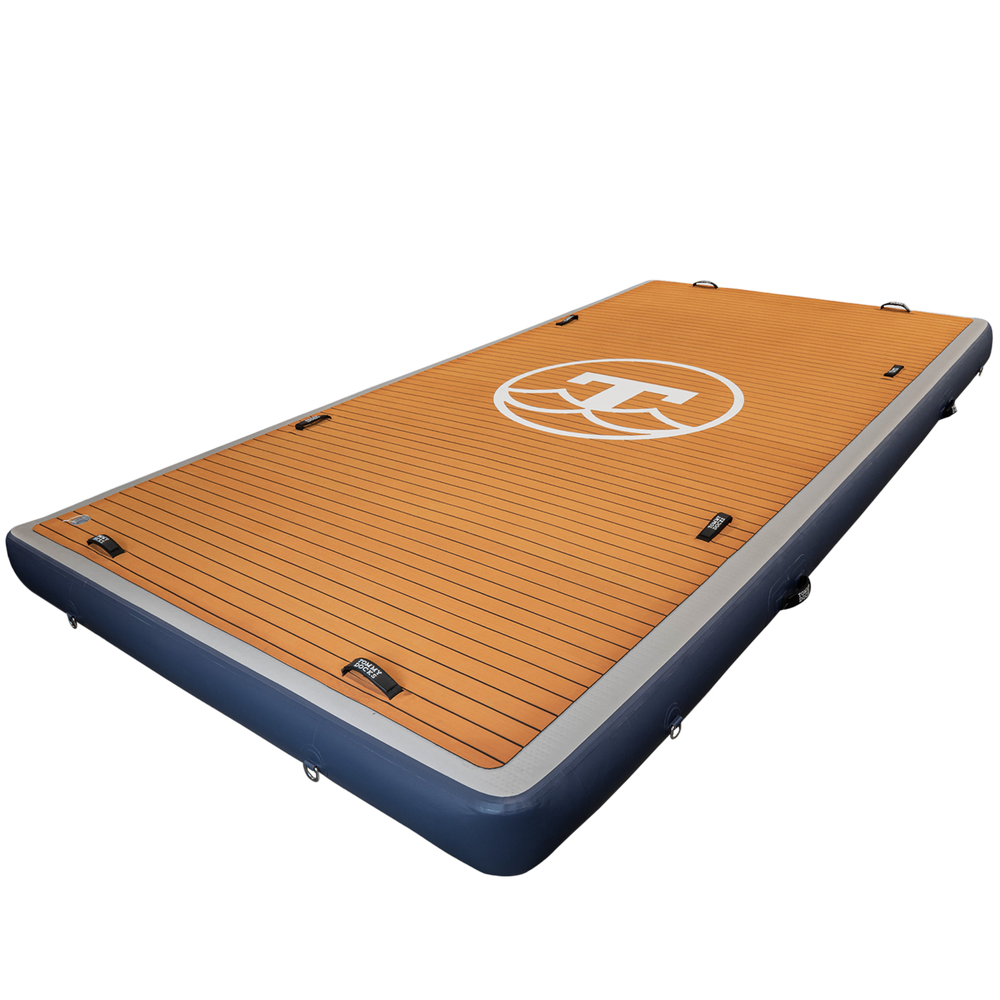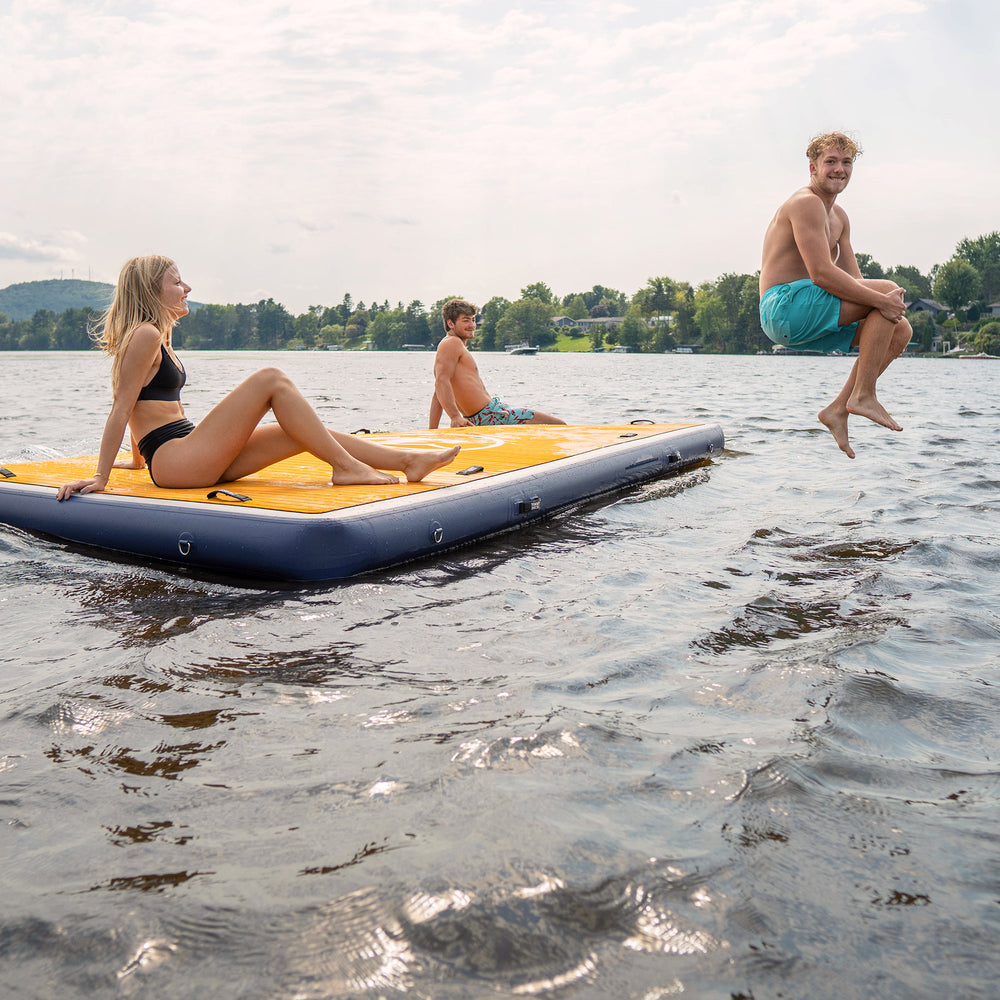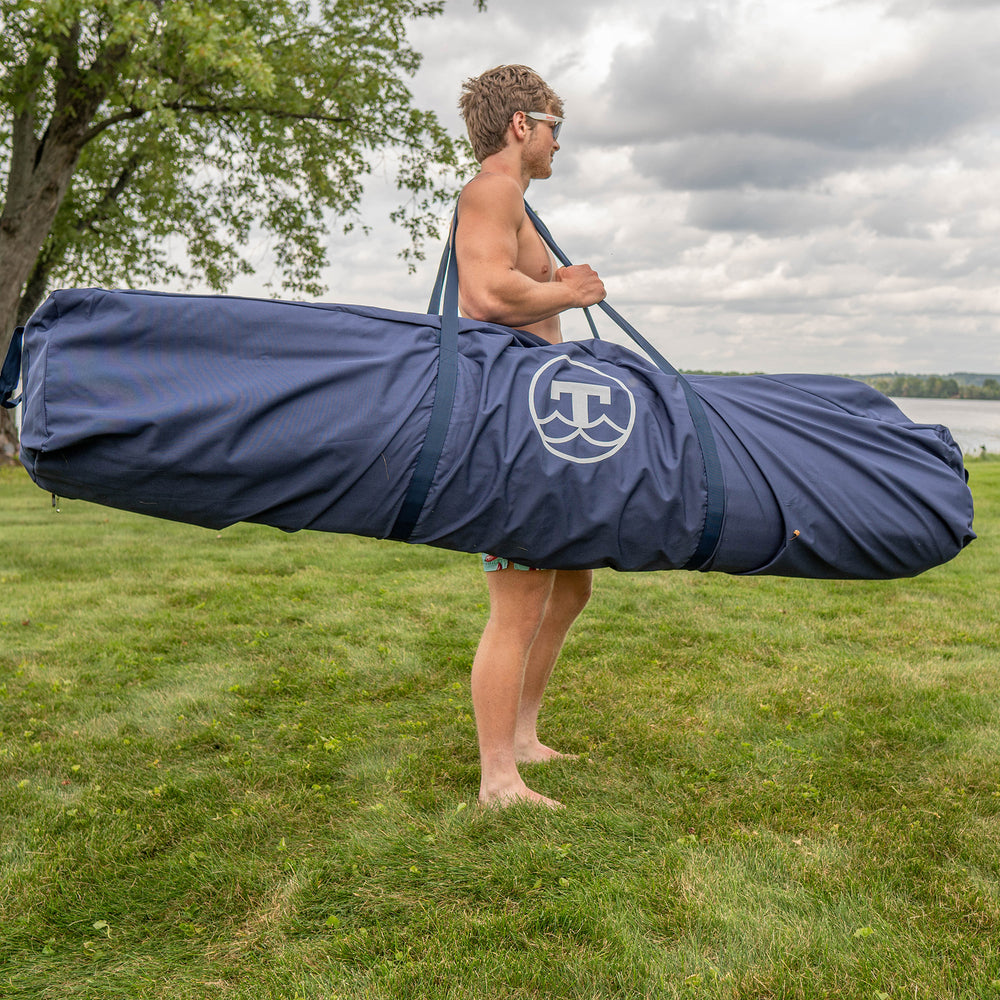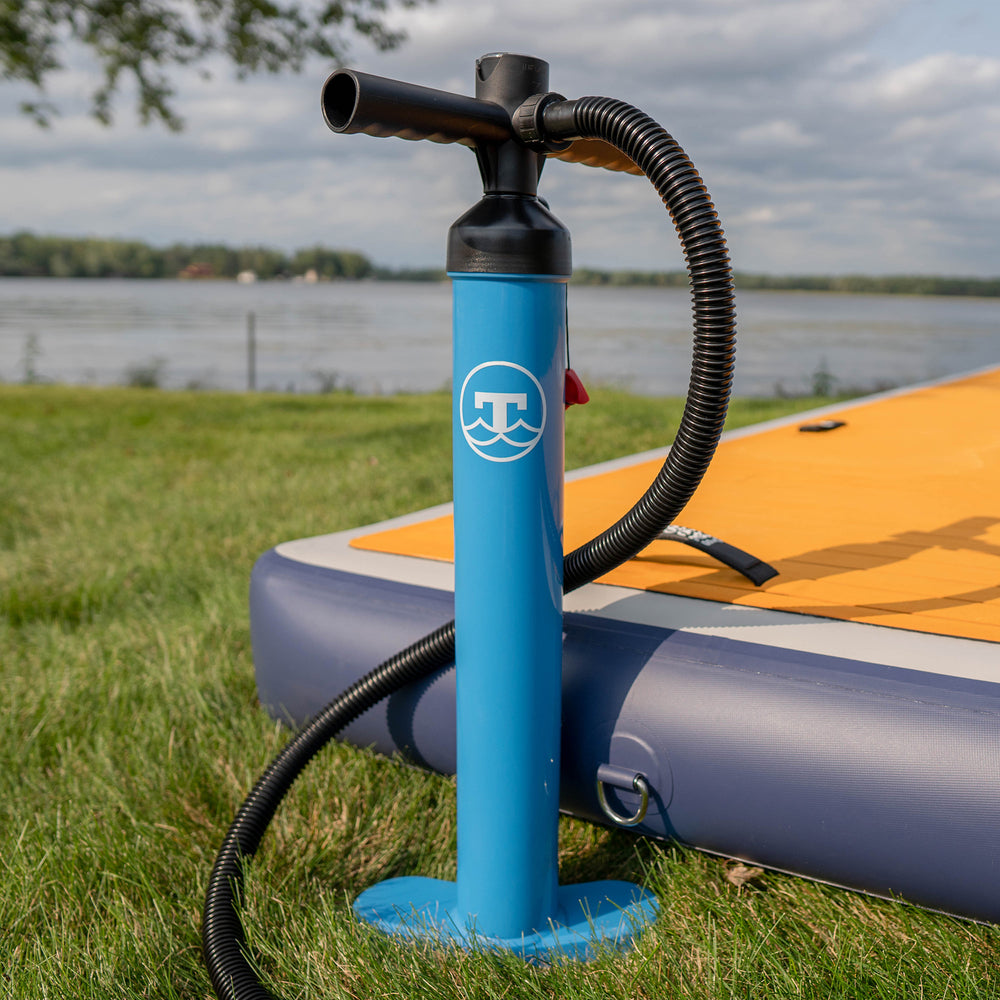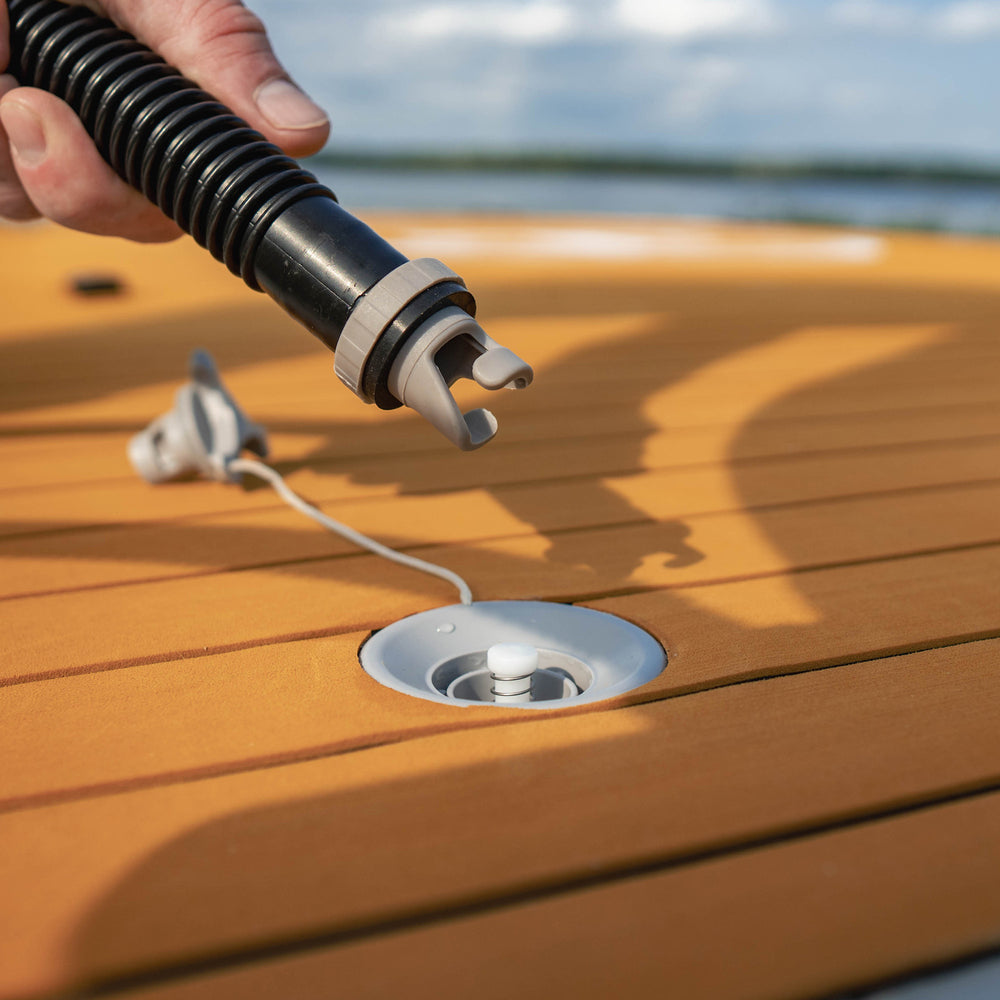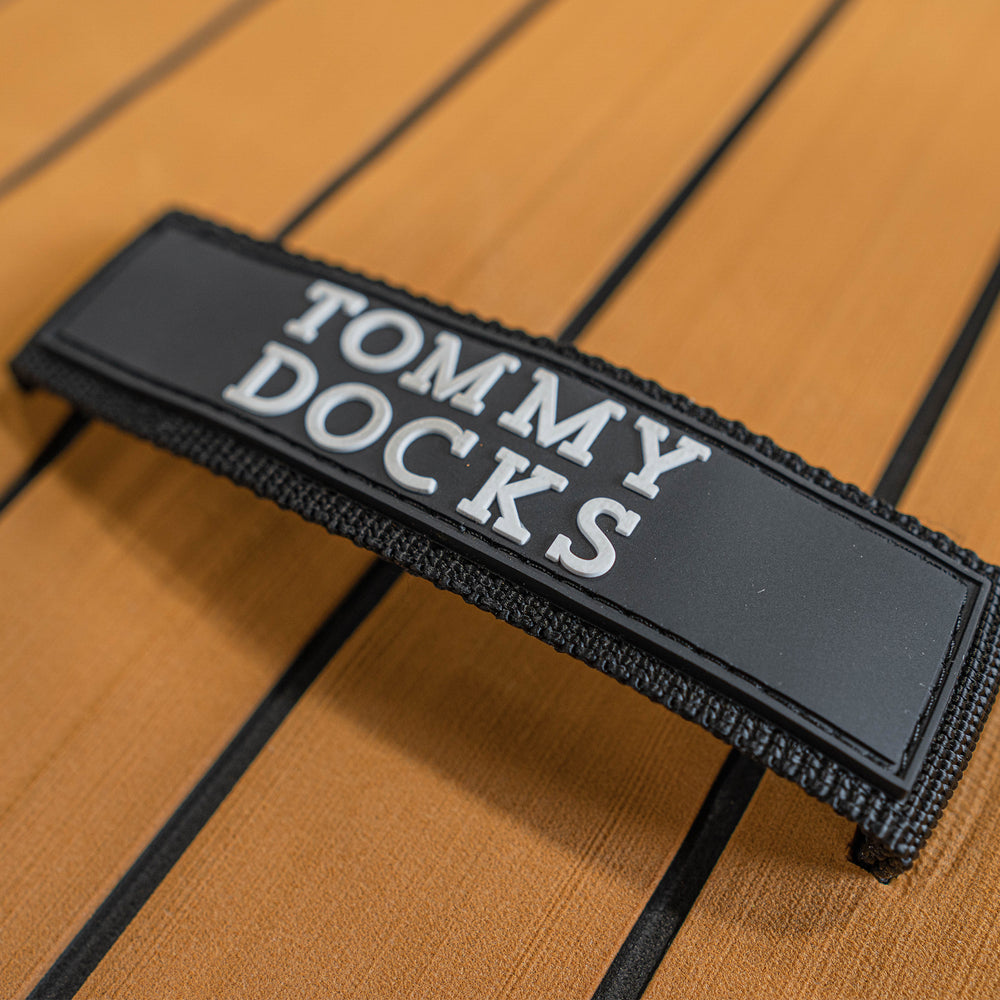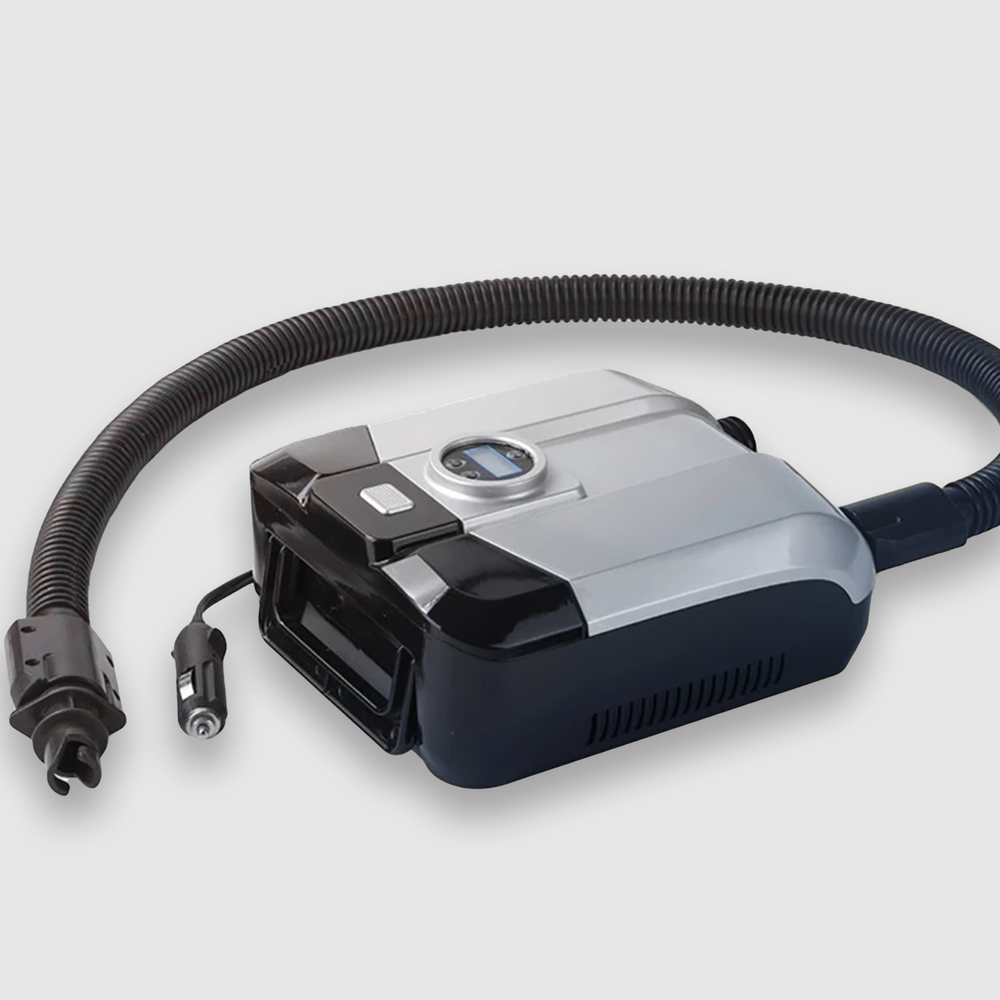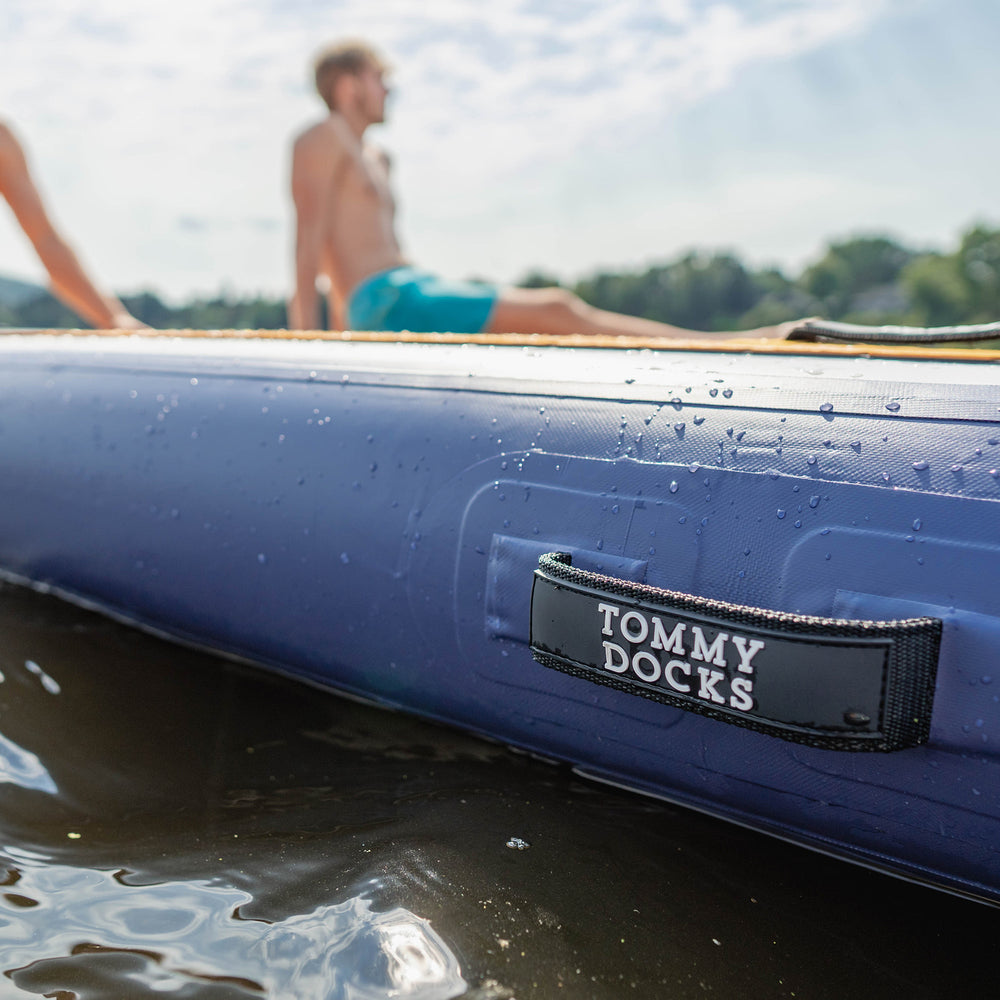 COAST Inflatable Dock ( 6.5' x 13' x 7.5" )
COAST Inflatable Dock
Tommy Docks' floating inflatable dock is the ideal on-the-go companion. Inflation and deflation are a breeze, making setup for this floating swim platform as easy as it gets.
Floating swim docks are perfect for lounging, jumping, floating off the beach, or bringing on the boat and using it as a swim platform in the middle of the lake. Tommy Docks has brought years of experience in the DIY dock-building industry to the design of this intuitive inflatable floating dock. Spend more time enjoying your time on the water and less time setting up.
Specifications
Heavy duty build - This dock is not your typical inflatable floaty. It's built to last with durable, high-quality materials, making it sturdy and stable for repeated use. Rated for 10-15 PSI. Designed to resist popping, tearing, and fading, this dock was made for long-lasting fun. Even the dog can enjoy the dock!
Slip resistant surface - The slip-resistant material of this dock swim platform makes it safe to use for the whole family, even when wet. Barefoot friendly!
Strong yet soft EVA finish - This floating inflatable dock has an EVA coating, adding to its comfort, flexibility, and durability. Expect a soft surface resistant to cracks, UV damage, water, and heat.
Dimensions: 6.5' X 13' X 7.5"
Shipping
This item generally ships standard Ground via USPS, UPS, or FedEx.
Additional Information
Product Number: TDCST-100
UPC: 724785900033
Convenient grab handles - The conveniently-placed grab handles lining the sides and edges of the platform of the dock make it easy to get back on after a swim. The grab handles also make it easier to transport after inflation.
Easy storage - This inflatable swim platform allows for convenient storage since it deflates quickly and folds down into a low-profile package. Plus, it's made from low-temperature-resistant materials, so you're not limited on where you can store the dock during the off-season.
Attractive design - This swim platform is built tough, yet it looks super stylish. Relax in style on the lake with the luxury design of this inflatable dock.
Hand Pump and Electric Pump Included.
Assembly & Installation
Assembly And Installation Instructions For Many Of Tommy Docks Products Are Available For Download.
Video Guides Are Not Available For Every Product. However, Our Video Library Is Constantly Expanding. If You Have Questions On Assembling Or Installing Your Dock, Please Contact Our Customer Service Team.
Frequently Asked Questions
Does this item come with a pump?
Yes, it comes with a hand pump and an electric pump.
Is this item recommended to be used as a permanent floating dock?
No, this is not recommended to be a permanent structure, but instead as a swim raft similar to an island pad.