WHO WE ARE
Since 1987, the dock industry has never been the same with the trusted and proven American brand of Tommy Docks. In that year, Thomas Suthers designed and patented a dock bracket system. He knew there had to be a solution to the methods of old, an easier system. Tommy Docks was born, and today the tradition lives on with a locally owned company still based in Central Wisconsin. Over the years Tommy Docks has expanded to all 50 states and two countries, but we're still the same Wisconsin based company at our core. We take pride in our products and strive to provide the best possible service to each and every customer, all while keeping our company and products in the USA.
Tommy Docks are designed to be the highest quality, most user-friendly do-it-yourself dock system on the planet. Our patented hardware design will deliver strength and superior stability to your dock. Our system is completely modular for creating a multitude of different dock layout configurations.
Whether you're looking for a standard dock design or a way to create an elaborate custom setup of your own invention, the Tommy Docks system makes doing it yourself easy.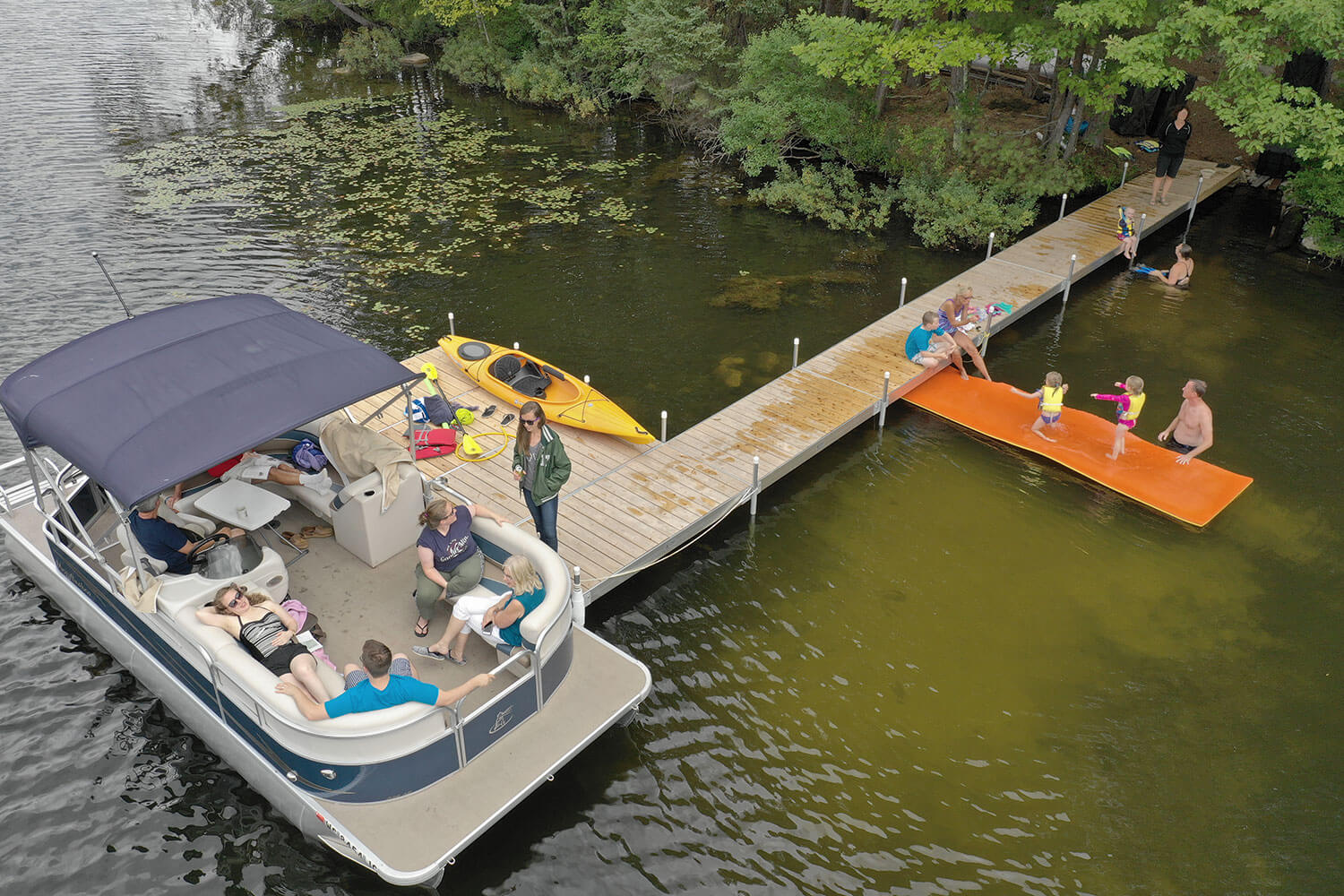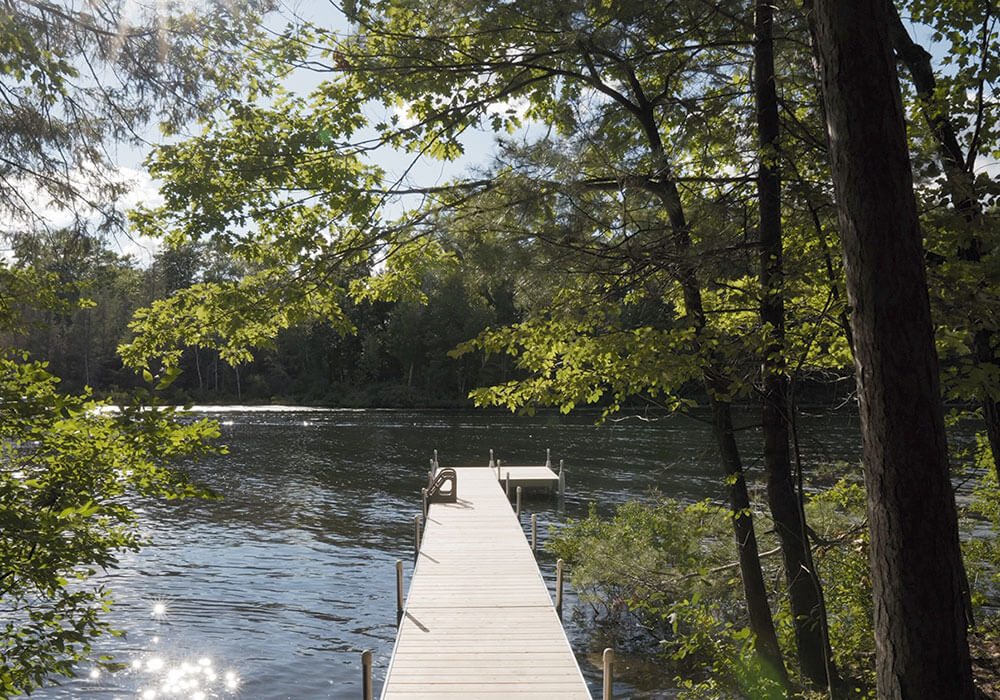 Dont just take our word for it, read what people are saying about us here.
• No-settle, easy to to remove dome-shape footpads
and muck footpads
• Lighter, stronger, corrosion-resistant pipes
• Complete selection of accessories available
• Construct ATV bridges, lakeside patio decks and nature walkways over wetland areas with our heavy duty hardware
• Free expert problem-solving consulting
• Easy to set up & take down
• Quick interlocking "L Pin" system
• Choice of normal duty or heavy duty systems
• Patented stable load-cradling bracket design
• Less hardware required through superior design
• Exceptionally corrosion-resistant hardware
• Secure safety cap pipe covers
• Rustproof stainless steel adjusting bolt and nut assemblies
DOWNLOAD OUR CATALOG
DOWNLOAD CATALOG