TechStar Mold For Floating Dock Anchor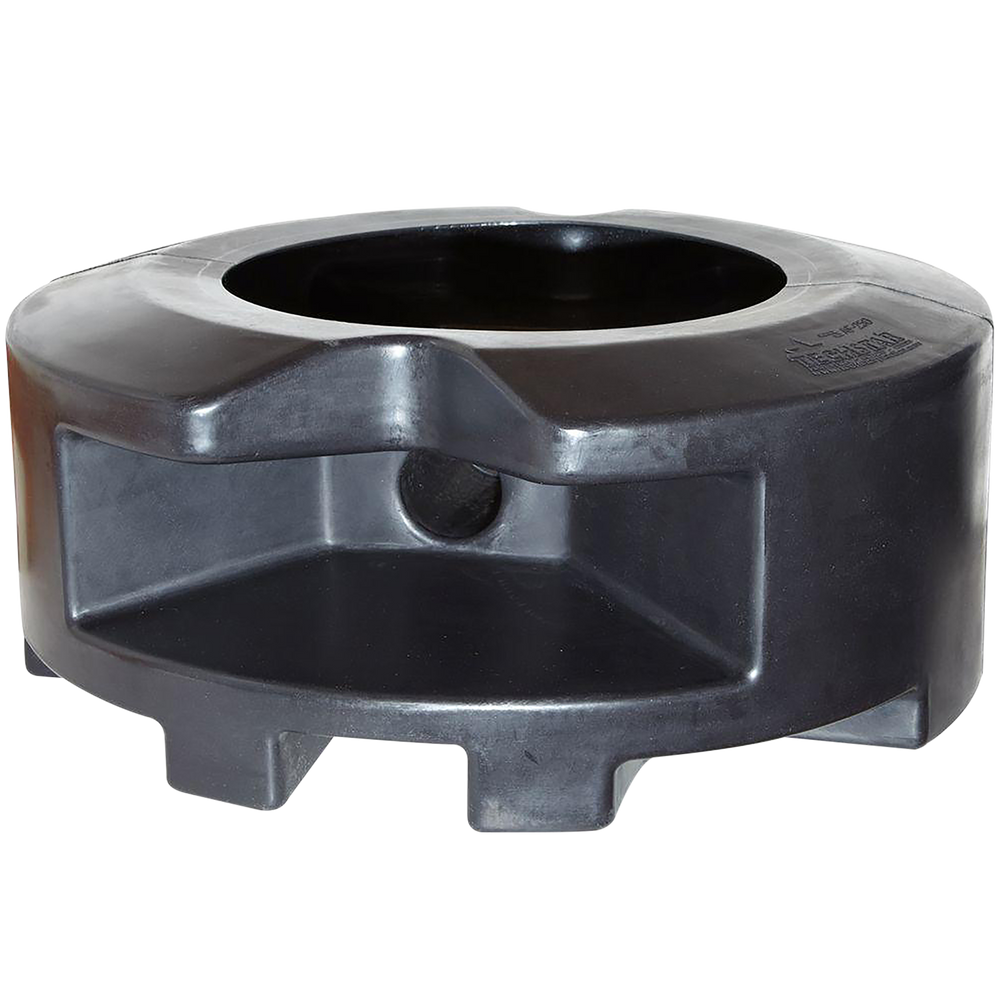 TechStar Mold For Floating Dock Anchor
SUBMIT INQUIRY FOR INTEREST IN PURCHASING - WE WILL CONTACT YOU!
Floating Dock Anchor
Convenient Anchor Mold can hold up to 3 bags of concrete mix, or about 250 pounds.
Once set Anchor can be rolled into place. The molded hole in the center of the molds allows for the anchor chain to be looped through for an easy connection of your chain through the middle. Does not include chain or concrete mix.
Specifications
24" diameter x 10" high
10 pounds (shipping weight, before adding cement)
Use with ANCB7
Shipping
This item generally ships standard Ground via USPS, UPS, or FedEx.
Additional Information
After your cement is set, you can tip it up with a 2 x 4 or the handgrips conveniently located on the bottom at each side.
Once it is on its end, the anchor can be rolled to its destination.
The molded hole allows an easy connection of your chain through the middle.
Assembly & Installation
Assembly And Installation Instructions For Many Of Tommy Docks Products Are Available For Download.
Video Guides Are Not Available For Every Product. However, Our Video Library Is Constantly Expanding. If You Have Questions On Assembling Or Installing Your Dock, Please Contact Our Customer Service Team.
Frequently Asked Questions
Can I buy Floats direct that aren't sold on the website?
For now, no. Techstar floats are only sold through homedepot.com or Lowes.com as this creates an added benefit to the customer due to these stores subsidizing shipping much more than our company is able to.