Flexx Heavy Duty Flip Up 4 Step Dock Ladder Kit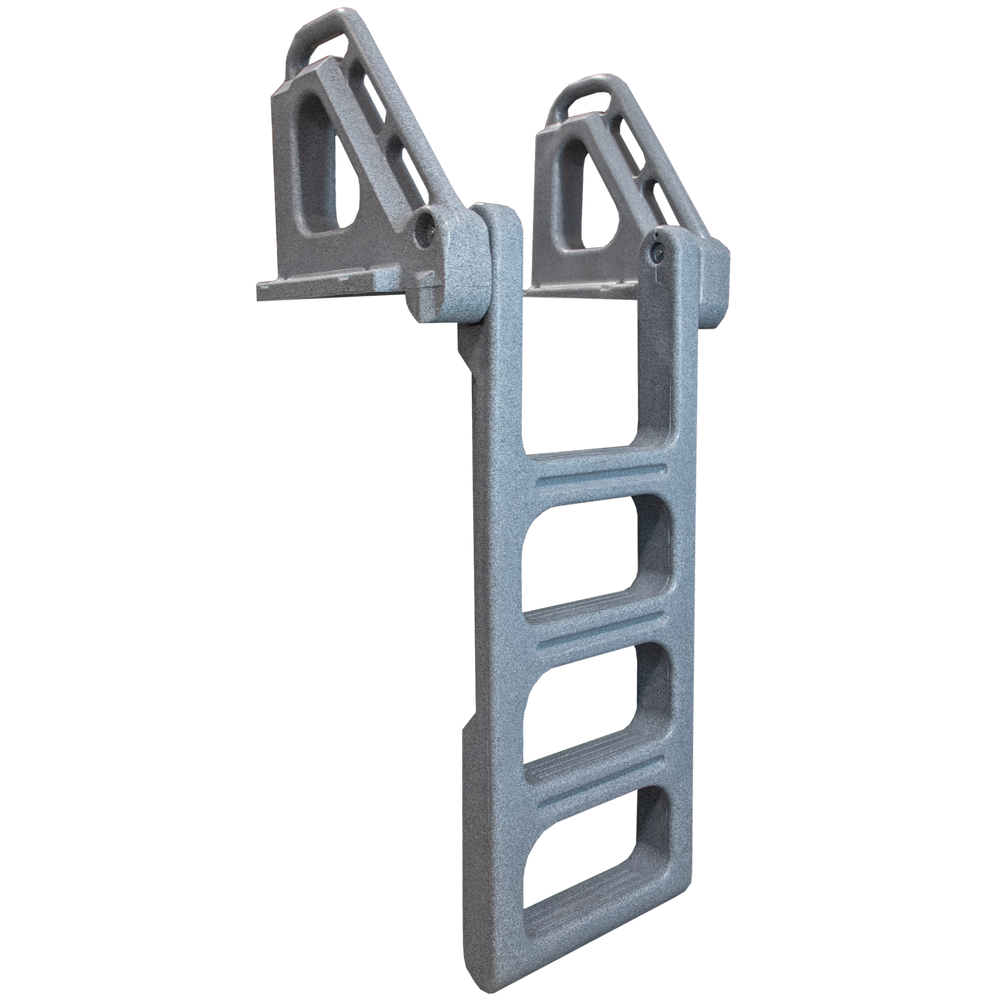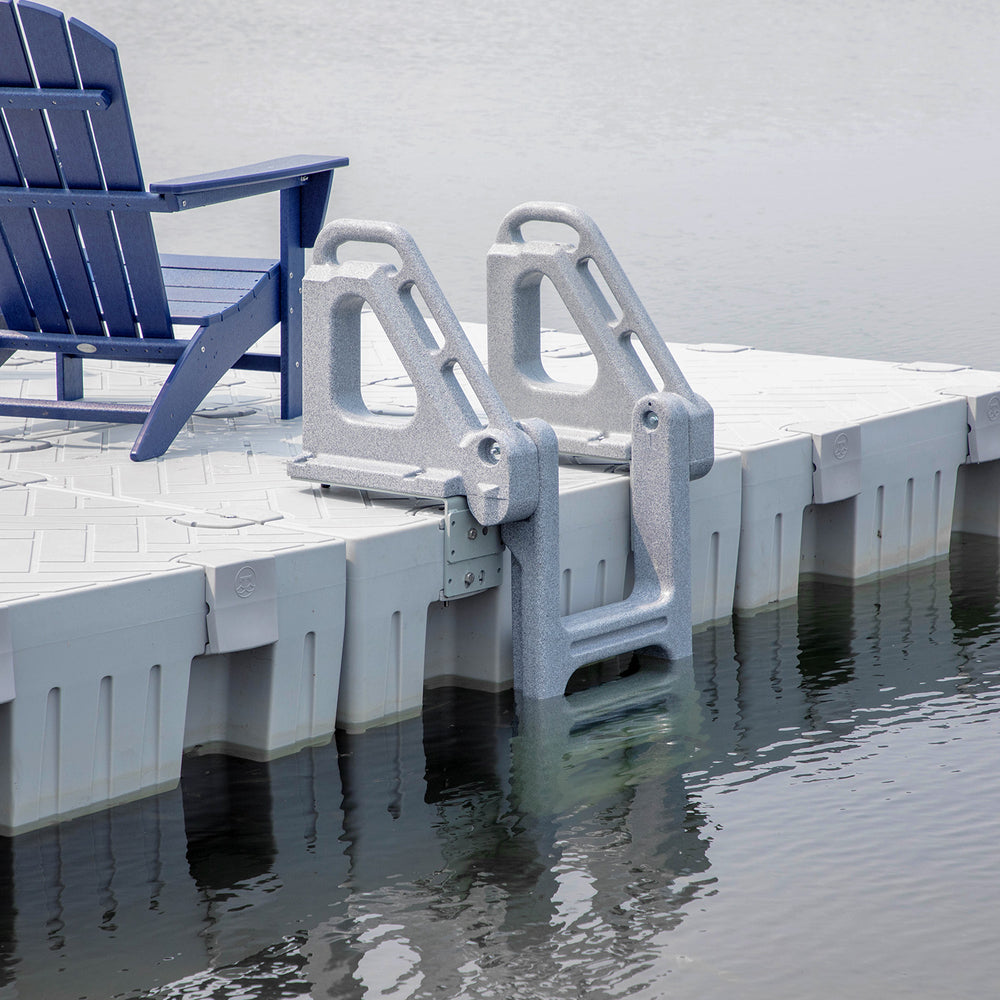 Flexx Heavy Duty Flip Up 4 Step Dock Ladder Kit
Flip Up FLEXX Dock Ladder
Corrosion-proof, Marine Grade, Polyethylene dock ladders have a beautifully smooth surface and an attractive look.
Wide non-slip steps for ease and comfort getting in and out of the water. The TECHSTAR rotomolded 4 step wide flip-up heavy duty stair step ladder in gray, has two sturdy handles and one robust ladder section that assembles easily in minutes with assembly hardware included.
What's Included
This Tommy Dock's ladder kit includes the following components:
(1) 4 Step Flip Up Rotomolded Dock Ladder in Gray # DL-4-01
(1) Flat Face Adapter Set # TDFX-106IM-2
(2) Universal Ladder Bracket Attachment # TD-30508
(1) Flexx Fastener Kit # HWP-PK1-TD013
Shipping
This item generally ships standard Ground via USPS, UPS, or FedEx.
Additional Information
Product Number: TDFX-207
UPC: 727785207002
300 lb. weight capacity. Gray in color. Made from sturdy, molded polyethylene. Distance from the top of your dock to the bottom of the ladder is approximately 45". Ladder flips up for ease of installation or removal. We recommend only one person on the ladder at a time. Easily attaches to Flexx floating dock floats. Everything you need to mount this ladder to your Flexx floating dock is included in this package.
Assembly & Installation
Assembly And Installation Instructions For Many Of Tommy Docks Products Are Available For Download.
Video Guides Are Not Available For Every Product. However, Our Video Library Is Constantly Expanding. If You Have Questions On Assembling Or Installing Your Dock, Please Contact Our Customer Service Team.
Frequently Asked Questions
Can the ladder touch the bottom?
No. The wave action will cause undo stress on the ladder if it is stuck in the lake bottom.
Can I buy a replacement part?
We do not sell pieces separately. We do not stock them at our facility so no extra parts are available usually. We are able to check with the manufacturer however, if parts are needed, on a case by case basis. The process is to reach out to us with your order number at info@tommydocks.com to check on replacement parts.