Premium Aluminum + Terrazzo Dock Section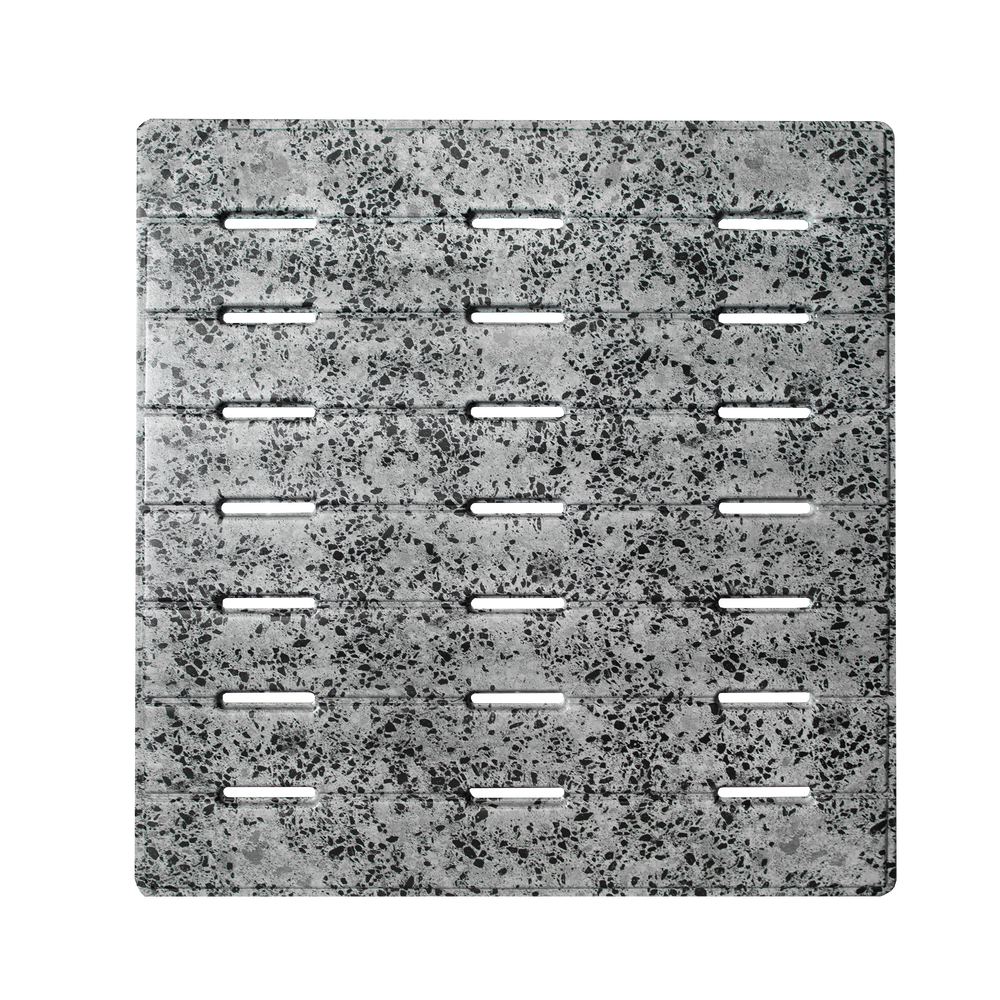 Premium Aluminum + Terrazzo Dock Section
Premium Dock Section
Tommy Docks has great do-it-yourself durable modular designs with the flexibility to expand on in the future.
Tommy Docks 8 ft. aluminum frame with terrazzo decking dock section kit is constructed from high-quality thermoforming dock panels and a durable aluminum frame. No cutting is required for assembling. It's the perfect platform for summer fun. From swimming to fishing, it will be your base for countless memories. Plus, the modular design gives you the flexibility to expand in the future to accommodate your family and toys.
These premium dock decking panels come in our new terrazzo pattern. This trendy yet timeless deck finish brings your waterfront property to the next level, giving you the perfect platform for year-round recreation. Whether revamping an existing dock or starting fresh with a new one, these premium decking panels are the easiest and most durable solution. We've crafted these beautiful, hassle-free panels with DIY dock builders in mind — They require absolutely no assembly!
What's Included:
With Tommy Docks' terrazzo dock section, it's never been easier to build a premium dock. This DIY dock kit includes the following components:
(1) 4 ft. x 8 ft. aluminum frame kit #TD-40008
(1) (2 pack) 4 ft. x 4 ft. Drop-in panels in Terrazzo #TDD-308TTA-2
Shipping
Most dock packages are delivered via LTL. The selected shipping service will require customers to be present for delivery once scheduled. Shipments may be delayed to some remote residential addresses.
Additional Information
Product number: TDSADT-50022
UPC: 724785500226
Our premium decking panels are ultra-lightweight, maintenance-free, and almost too easy to install. Comfortable underfoot, super durable, and designed for optimal safety, Tommy Docks' premium drop-in panels are packed with value and quality. Designed to be used for a 4' X 8' dock section. Each Terrazzo panel is 29lbs. Slip-resistant surface with no exposed fasteners. Delivers the industry's best strength-to-weight ratio. Can be installed in or in contact with the ground or water. Weatherproof material, resistant to stains, splintering, cracking, sagging, scratches, mold, mildew, moisture damage, and fading. Made from a blend of polypropylene. 1 Year Warranty. The drop-in panel is intended for use with Tommy Dock frames only. Please note that our fixed Twin Sheet Thermoforming dock panels are non-floating and not recommended for use in a floating dock section. Tommy Docks hardware is not intended for use in brackish or salt waters.
Assembly & Installation
Assembly And Installation Instructions For Many Of Tommy Docks Products Are Available For Download.
Video Guides Are Not Available For Every Product. However, Our Video Library Is Constantly Expanding. If You Have Questions On Assembling Or Installing Your Dock, Please Contact Our Customer Service Team.
Frequently Asked Questions
Can I leave my dock system in over winter?
As the Tommy Docks system is essentially a free standing structure, ice build up around the dock can damage the dock. This is especially true if the ice rises into the dock from underneath or if windy conditions in the Spring time of the year cause the ice to move around. Therefore, the rule of thumb is if there is ice on the water body, the dock should be removed. Not doing so voids any warranties.
How do I assemble my Drop-in panels?
These panels do not need to be assembled.
Are the brackets, feet and pipe included with each dock section?
No, they are sold separately unless you purchased a COMPLETE DOCK PACKAGE