CEDAR DECKING PANEL REPLACEMENT - 47 3/4 X 5 1/2 X 1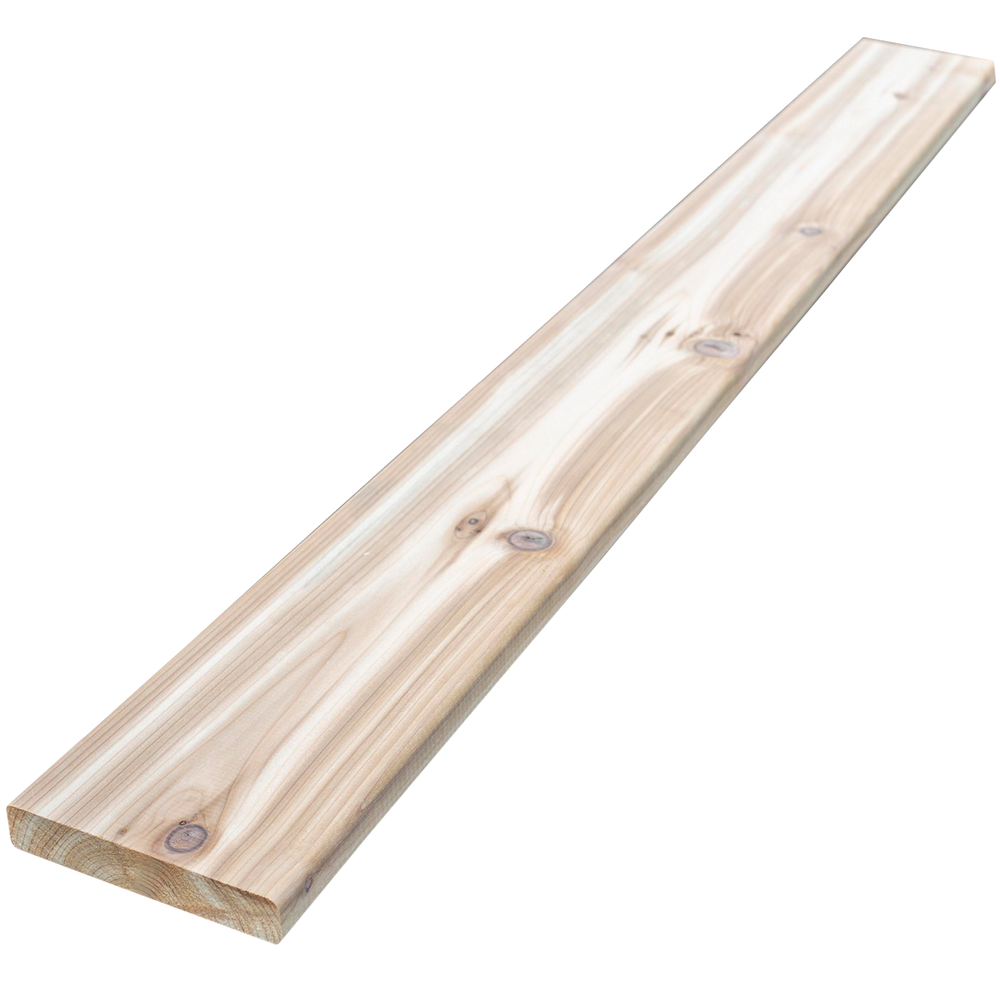 CEDAR DECKING PANEL REPLACEMENT - 47 3/4 X 5 1/2 X 1
Decking Panel Replacement
Ultimate in ultra-lightweight installation and removal.
Cedar decking replacement panel is used to replace an existing board on your dock that might be damaged. This panel is a replacement decking panel for our all-cedar Tommy Docks dock sections. Not for use as a drop-in panel replacement.
Specifications
Kiln-dried premium quality cedar.
Radius edge cedar decking
Cedar board is 1 inch thick
Dimensions: 47 3/4" X 5 1/2"
Each panel weighs approximately 4lbs.
Shipping
This item generally ships standard Ground via USPS, UPS, or FedEx.
Additional Information
Product Number: TD-10153
UPC: 724785101515
High-Quality Cedar dock paneling.
No cutting is required for assembling.
Assembly & Installation
Assembly And Installation Instructions For Many Of Tommy Docks Products Are Available For Download.
Video Guides Are Not Available For Every Product. However, Our Video Library Is Constantly Expanding. If You Have Questions On Assembling Or Installing Your Dock, Please Contact Our Customer Service Team.
Frequently Asked Questions
Is the wood treated? Do I need to seal it before assembly?
The wood is kiln dried, not treated. You'd have to seal and stain if you choose. Recommended product, Wood RX. Clean the boards off before applying anything.