Aluminum Angled Folding Dock Ladder - 5.25" Wide Step - 2 Lengths Available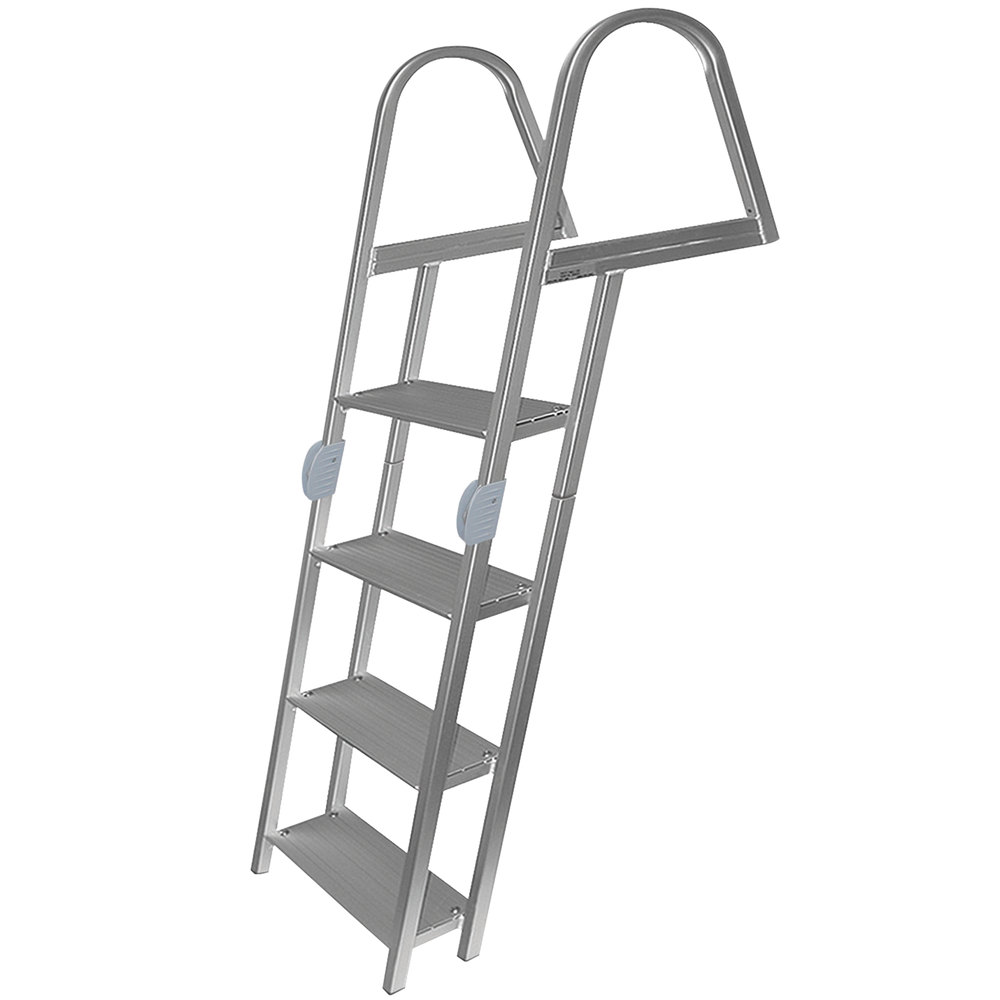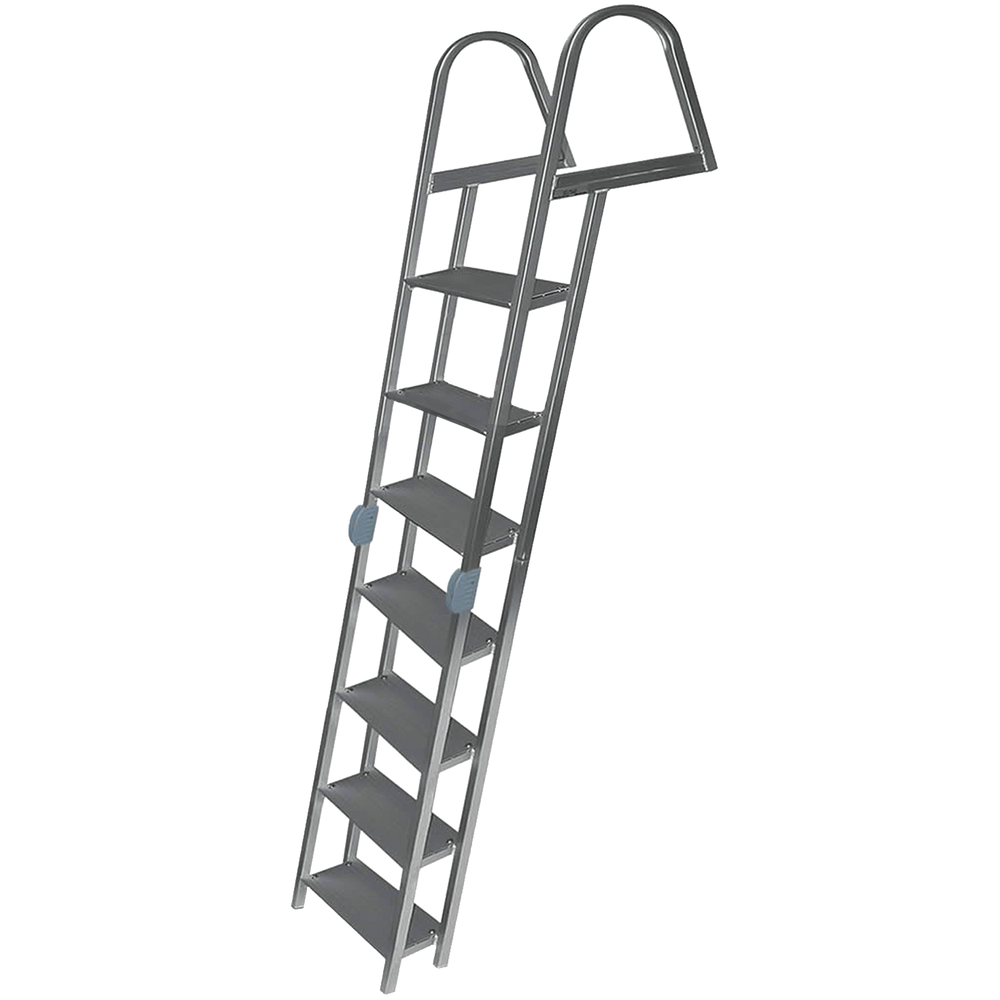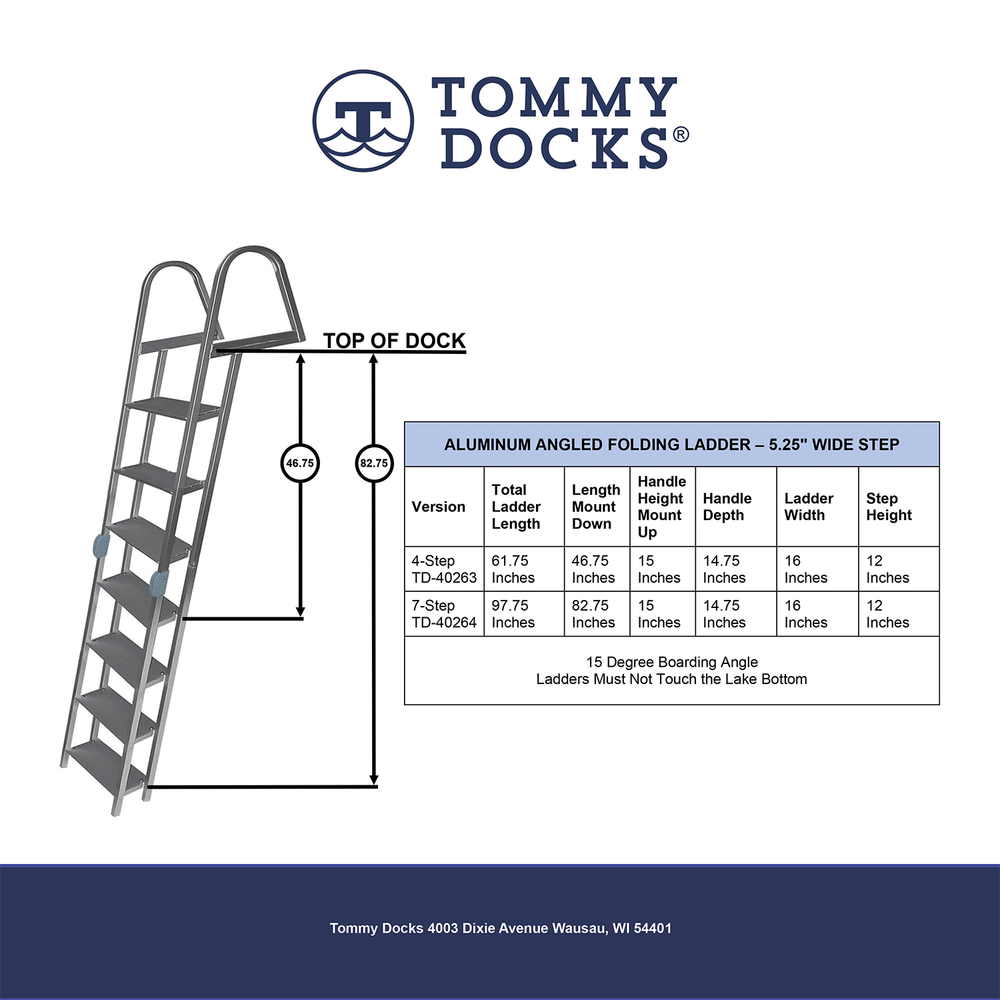 Aluminum Angled Folding Dock Ladder - 5.25" Wide Step - 2 Lengths Available
Aluminum Angled Ladder
4 & 7-Rung 16" Wide Aluminum Angled Folding Dock Ladder is manufactured from marine grade 6063 T-5 aluminum.
The durable square tubing provides a secure grip with 5.25" wide tapered steps that add a level of comfort on bare feet. This ladder offers effortless installation and removal for winter storage.
Specifications
4 Rung - Overall Height: 61.75" Length Mount Down: 46.75" Width: 16" Step Height: 12" Step Depth: 5.25" Handle Depth: 14.75" Weight: 18 lbs.
7 Rung - Overall Height: 97.75" Length Mount Down: 85.75" Width: 16" Step Height: 12" Step Depth: 5.25" Handle Depth: 14.75" Weight: 20 lbs.
Durable, lightweight anodized aluminum
300 lb. capacity
Heavy Duty 1" square tubing
15 Degree Boarding Angle
Shipping
This item generally ships standard Ground via USPS, UPS, or FedEx.
Additional Information
Product Number:
4 Steps: TD-40263 - UPC: 724785402636
7 Steps: TD-40264 - UPC: 724785402643
Large, angled steps for climbing comfort.
Anti-skid tread for safety.
Easily attaches to dock with J-hook hardware (included).
Stainless steel assembly hardware.
Great for seawalls and stationary docks.
Fold up for easy storage.
Assembly & Installation
Assembly And Installation Instructions For Many Of Tommy Docks Products Are Available For Download.
Video Guides Are Not Available For Every Product. However, Our Video Library Is Constantly Expanding. If You Have Questions On Assembling Or Installing Your Dock, Please Contact Our Customer Service Team.
Frequently Asked Questions
What can I mount this ladder with?
This ladder has the hardware already included that you'll need for mounting.
Can the ladder touch the bottom?
No. The wave action will cause undo stress on the ladder if it is stuck in the lake bottom.
Can I buy a replacement part?
We do not sell pieces separately. We do not stock them at our facility so no extra parts are available usually. We are able to check with the manufacturer however, if parts are needed, on a case by case basis. The process is to reach out to us with your order number at info@tommydocks.com to check on replacement parts.