4', 6', & 8' - Superior Pipe - Heavy Duty (Shippable Sizes)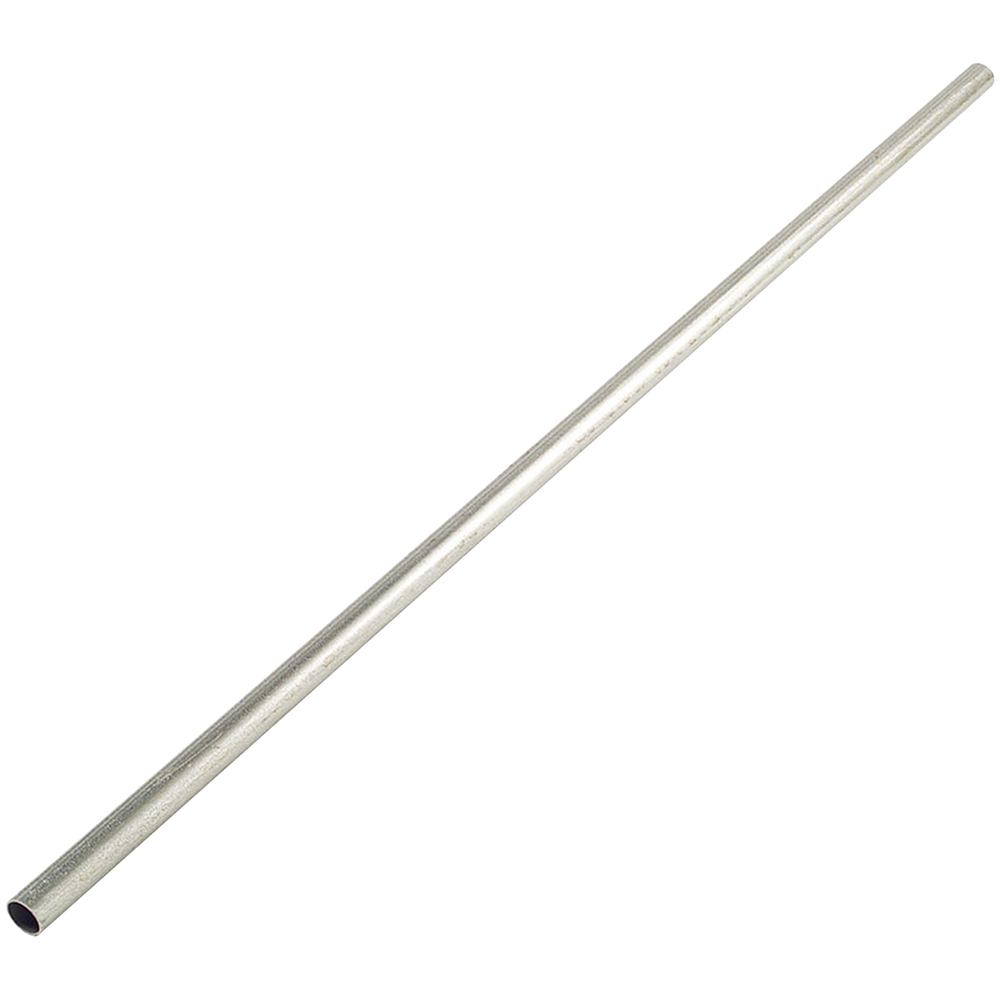 4', 6', & 8' - Superior Pipe - Heavy Duty (Shippable Sizes)
Heavy Duty Pipe
Tommy Docks Heavy Duty Superior Galvanized Steel Dock Pipe is made of Hi-tensile strength galvanized steel for durability and rigidity.
Our special galvanized coating covers the inside and out of the pipe to give it added corrosion resistance and durability. This is what gives our pipe its remarkable strength and sturdiness over time.
Specifications
The actual pipe diameter is 1-1/2 in.
Outside Diameter: 1.90 inches
Wall thickness .109" - 12 gauge
Shipping
This item generally ships standard Ground via USPS, UPS, or FedEx.
Additional Information
4': TD-20039 - UPC: 724785200393
6': TD-20041 - UPC: 724785200416
8': TD-20043 - UPC: 724785200430
Schedule 40 Water Pipe Galvanized Steel. 50% more rust protection, 30% lighter, and 15% stronger than commonly used dock pipe. The hi-tensile properties of Tommy Dock's post pipe enhance the rigidity and strength of your dock. Not suggested for use in salt or brackish waters. Bracket, footings, and pipe caps sold separately.
Assembly & Installation
Assembly And Installation Instructions For Many Of Tommy Docks Products Are Available For Download.
Video Guides Are Not Available For Every Product. However, Our Video Library Is Constantly Expanding. If You Have Questions On Assembling Or Installing Your Dock, Please Contact Our Customer Service Team.
Frequently Asked Questions
Can I leave my dock system in over winter?
As the Tommy Docks system is essentially a free standing structure, ice build up around the dock can damage the dock. This is especially true if the ice rises into the dock from underneath or if windy conditions in the Spring time of the year cause the ice to move around. Therefore, the rule of thumb is if there is ice on the water body, the dock should be removed. Not doing so voids any warranties.
How do I know if I should use normal duty or heavy duty pipe and hardware?
Mainly depends on depth of water, wave action, size and layout of dock, and what dock system you are ordering. Use heavy duty with deep water, heavy wave or wind action, large dock layouts, and platinum dock packages/sections. Use normal duty in shallow water, little to no wave action, smaller dock layouts, and classic, classic+, and premium dock packages/sections. Normal Duty - 1.25" (1-1/4") inside diameter, 1.66" (1-5/8") outside diameter. Heavy Duty - 1.5" (1 1/2") inside diameter, 1.9" (1-7/8") outside diameter.
Can I connect two pipes together to make them longer.
No, we do not offer any connectors to make pipes longer. However, Tommy Docks offers a 10' pipe in normal or heavy duty exclusively from the Home Depot Pro Desk via a special order.
How do I know what length pipe to use?
Water depth plus 18" at pipe location, plus any depth you plan on drilling into the lake bottom if using auger feet.