4" Stainless Steel Bolt Assembly for Cedar Frame Dock Section Connecting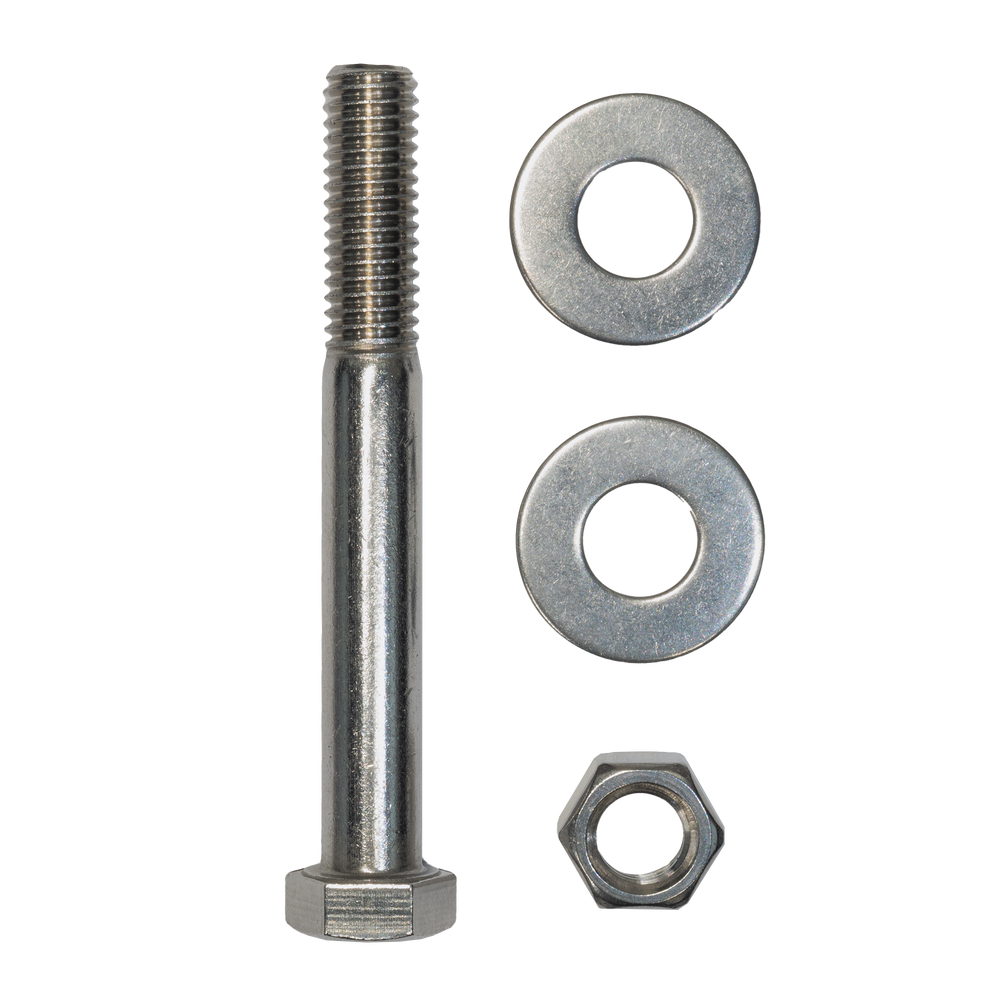 4" Stainless Steel Bolt Assembly for Cedar Frame Dock Section Connecting
Dock Frame Bolt Assembly
Gives your dock added strength and stability.
Tommy Docks Stainless Steel 4" Bolt Assembly is used to connect two or more cedar frame dock sections securely together when creating a deck or platform configuration for additional stability.
Specifications
Stainless steel assembly construction is great for corrosion resistance.
Kit includes:
(1) 4" long 1/2" Hexagon Head Bolt
(2) Washers
(1) Nut
Shipping
This item generally ships standard Ground via USPS, UPS, or FedEx.
Additional Information
Product Number: TD-20067
UPC: 724785200676
* Picture shown with 2" bolt. This kit includes a 4" bolt.
Assembly & Installation
Assembly And Installation Instructions For Many Of Tommy Docks Products Are Available For Download.
Video Guides Are Not Available For Every Product. However, Our Video Library Is Constantly Expanding. If You Have Questions On Assembling Or Installing Your Dock, Please Contact Our Customer Service Team.
Frequently Asked Questions
Can this bolt assembly be used on any Tommy Docks frame?
No, this 4" bolt assembly is only for use on CEDAR Tommy Docks frames.