FLEXX Floating Dock Anchor Line Kit - 2 Pack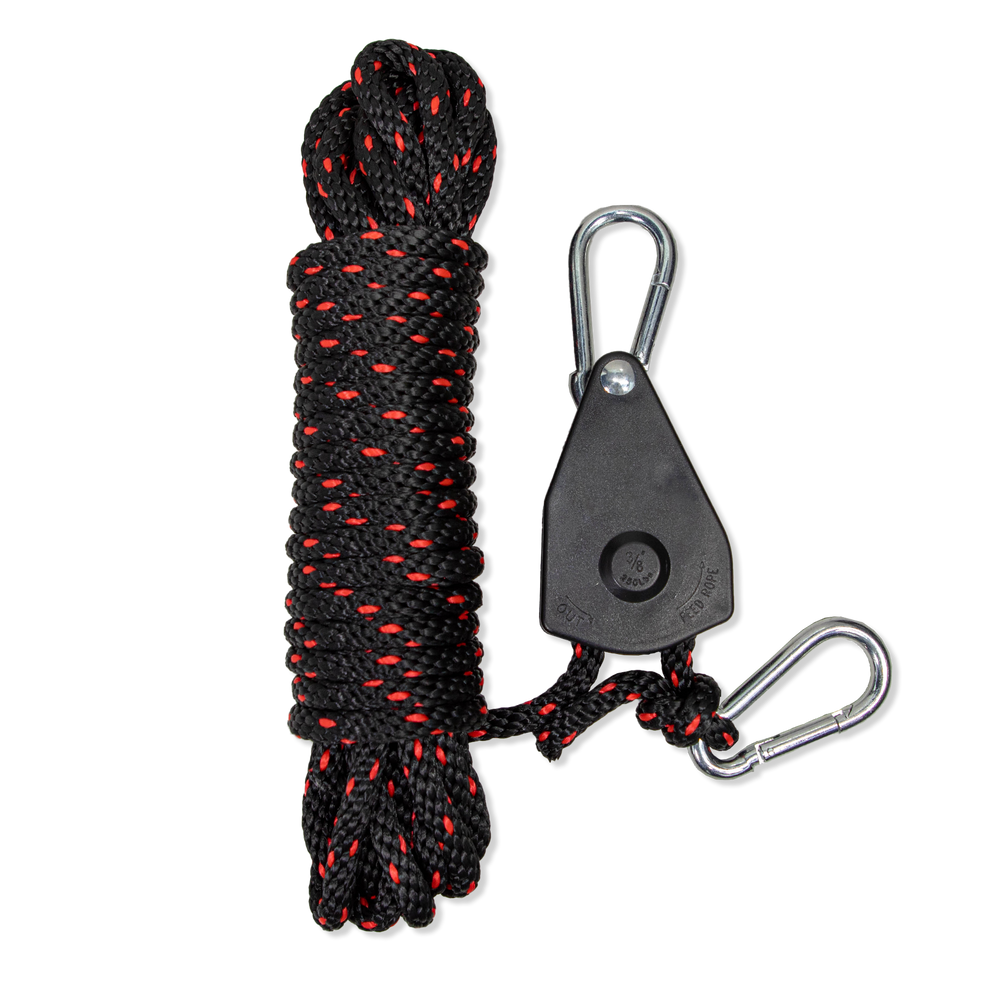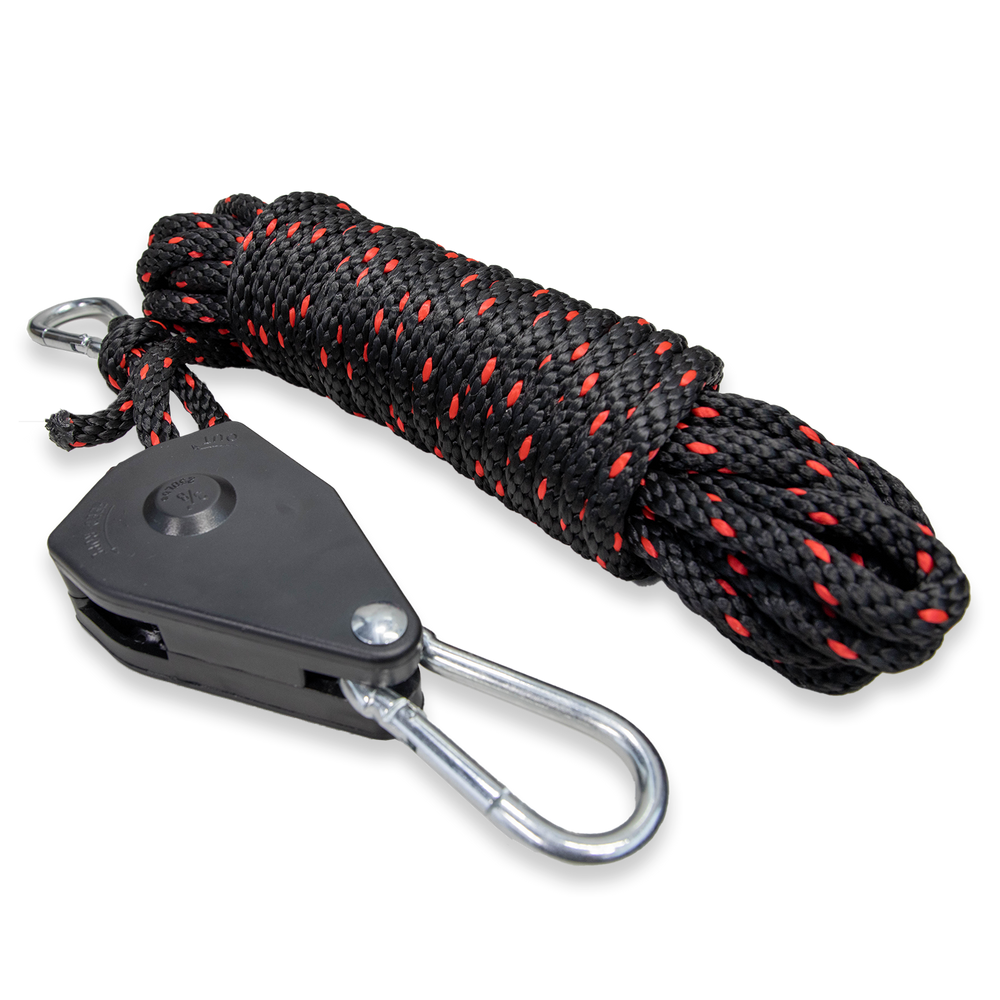 FLEXX Floating Dock Anchor Line Kit - 2 Pack
FLEXX Anchor Line Kit
Tommy Docks 2-pack of 30 ft long double braided 3/8 in thick nylon dock line in black/red is strong, handy, and flexible for the life of the product.
Made from high-grade marine nylon with a 250 lb. break strength. This dock line has a high-strength 5/16" carabiner clip and attachment for securing to your FLEXX floating dock.
Specifications
Designed for use with our Flexx floating dock system to have 2 anchors criss-crossed at each securing location.
High-grade solid braided marine nylon dock line with 250 lb break strength.
Ratchet pulley made of high-quality steel with white zinc alloy coating.
Easy to handle line that resists kinks.
3/8" thick dock line, double braided (9.5mm).
5/16" carabiner (8mm).
Shipping
This item generally ships standard Ground via USPS, UPS, or FedEx.
Additional Information
Product Number: TDFX-00400
UPC: 724785004007
Dock line kit does NOT come with an anchor.
D-ring connectors for attaching to Flexx float are included.
Can be used with Techstar molded dock anchor (pictured & available on our website) or a concrete cinderblock.
Weight of anchor will be individual to each application depending on water depth, water variation, weather, dock size, etc.
Color: red/black.
Sold as a 2 pack.
Assembly & Installation
Assembly And Installation Instructions For Many Of Tommy Docks Products Are Available For Download.
Video Guides Are Not Available For Every Product. However, Our Video Library Is Constantly Expanding. If You Have Questions On Assembling Or Installing Your Dock, Please Contact Our Customer Service Team.
Frequently Asked Questions
Does this kit include an anchor?
No it does not come with an anchor. Can be used with Techstar molded dock anchor, a concrete cinderblock, or another self-sourced anchor.