72" Heavy Duty Dock Piling Bumper in Black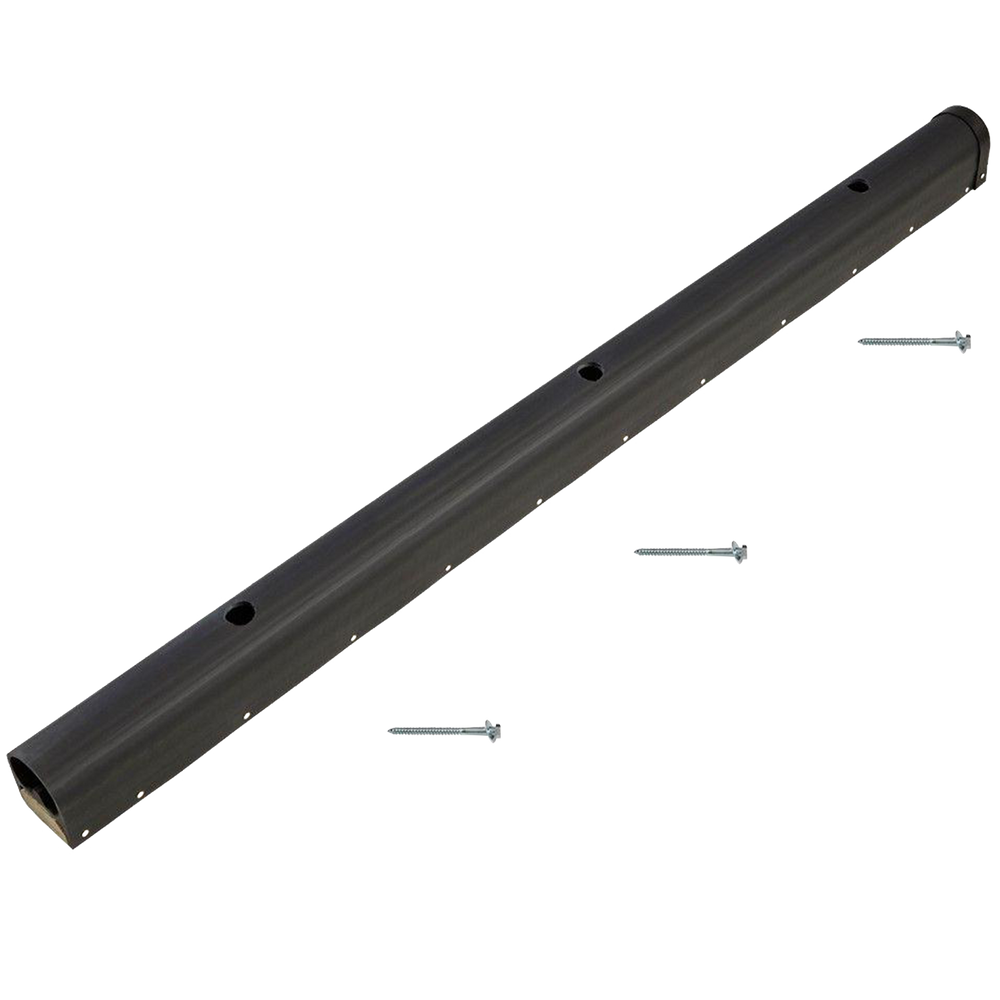 72" Heavy Duty Dock Piling Bumper in Black
Dock Piling Bumper
Whether you have a jet ski or a 90 ft. longboat these piling bumpers provide superior protection.
Protect your watercraft and pilings with these Heavy-Duty Dock Piling Bumpers. These bumpers are not affected by barnacles and other saltwater marine parasites. It can also be used for dock bumpers when mounted horizontally. Comes standard in Non-Marking Black, and will not mark your watercraft.
Specifications
Extruded from Marine Grade Polyvinyl Chloride compound with superior UV-Protection.
3 Mounting holes are predrilled through the bumper and the treated lumber 2" x 4" backing.
This bumper comes in a standard length of 72 inches long with 3 mounting holes, a Pressure Treated 2 x 4 attached with Stainless Steel fasteners to the bumper, a sealing cap on top, and 3-1/2" x 5" Long Lag Bolts for fastening to the piling.
Shipping
This item generally ships standard Ground via USPS, UPS, or FedEx.
Additional Information
Product Number: TD-50261-B
UPC: 724785502619
Comes complete with a quantity of 3-1/2" x 5" long lag bolts, these bumpers are impact-resistant, environmentally-friendly, and resistant to wildlife and gasoline.
Assembly & Installation
Assembly And Installation Instructions For Many Of Tommy Docks Products Are Available For Download.
Video Guides Are Not Available For Every Product. However, Our Video Library Is Constantly Expanding. If You Have Questions On Assembling Or Installing Your Dock, Please Contact Our Customer Service Team.
Frequently Asked Questions
Do I need any hardware to mount this bumper?
This bumper comes with the 3 lag bolts needed for installation.