Kayak and Paddleboard Racks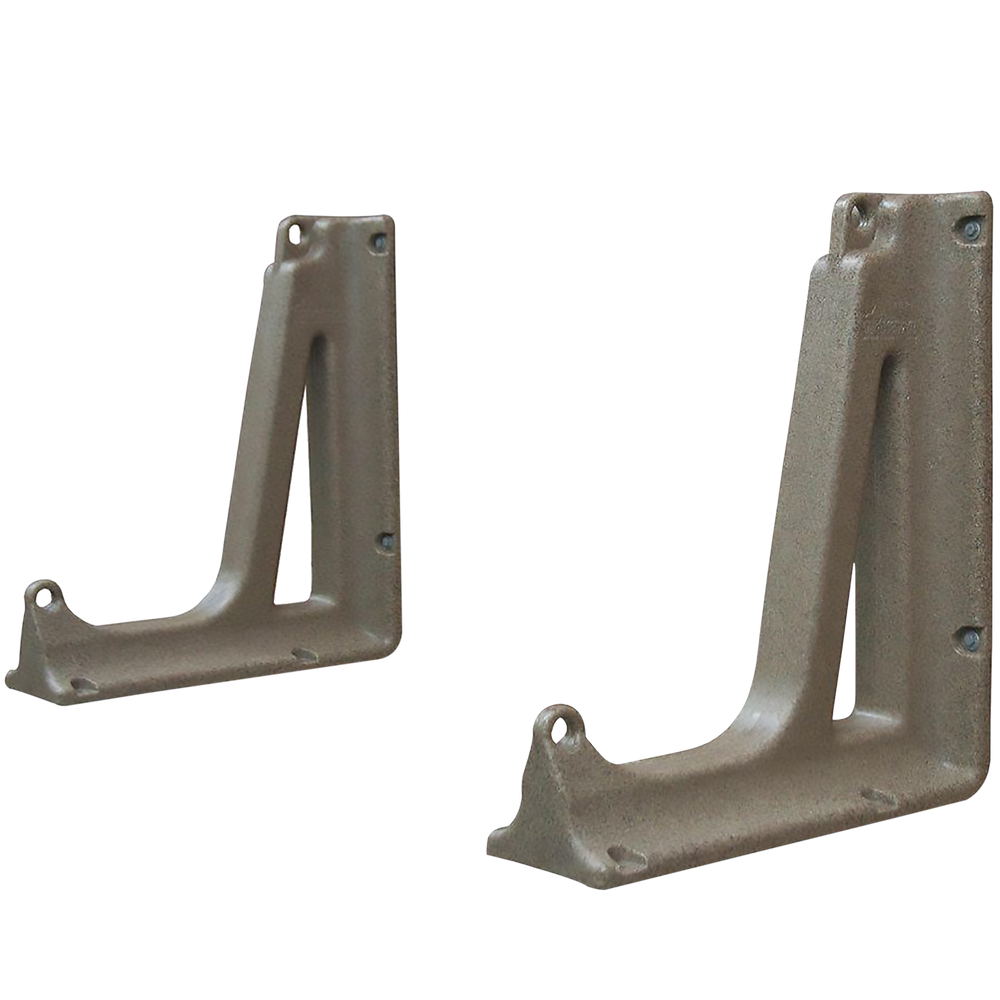 Kayak and Paddleboard Racks
Kayak & Paddleboard Rack
Save space on your dock and protect your Paddleboard and Kayak in storage with Techstar Kayak and Paddle Board Racks.
Molded from LLDPE Polyethylene in a beautiful Sandstone color. Paddle slots are molded in the Racks for convenient storage of the paddles as well.
Specifications
Molded from LLDPE Polyethylene.
8 mounting holes for 5/16" diameter bolts, 4 Vertical and 4 Horizontal (bolts not included).
Slots to store your paddles are molded in each bracket.
2 Tie-down loops per bracket.
Completely weatherproof, for use indoors or outdoors, attach to a deck, dock, garage, or boathouse wall.
Dimensions: 24" X 20" X 7" wide
Shipping
This item generally ships standard Ground via USPS, UPS, or FedEx.
Additional Information
Product Number: R-1

UPC: 724785701234
10 Year Warranty.
Can be mounted singularly, back-to-back, or tiered on a wall for storage.
Sold as a pair.
Assembly & Installation
Assembly And Installation Instructions For Many Of Tommy Docks Products Are Available For Download.
Video Guides Are Not Available For Every Product. However, Our Video Library Is Constantly Expanding. If You Have Questions On Assembling Or Installing Your Dock, Please Contact Our Customer Service Team.
Frequently Asked Questions
What size are the holes/recommended fasteners?
8 mounting holes for 5/16" diameter bolts, 4 Vertical and 4 Horizontal (bolts not included)