ROLL-IN-DOCK AXLE BRACKET (SINGLE)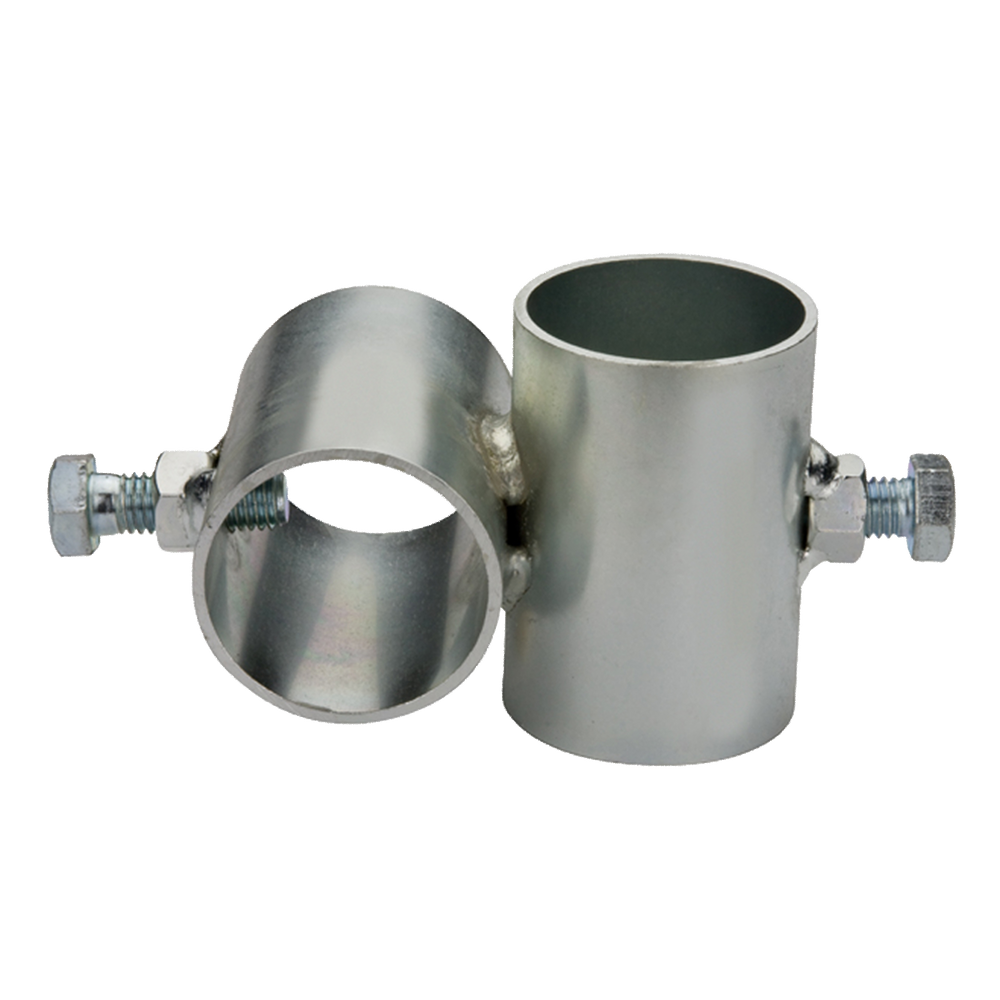 ROLL-IN-DOCK AXLE BRACKET (SINGLE)
Roll-In Dock Axle Bracket
Tommy Docks Roll-in Dock Axle Bracket connects the axle to the upright dock posts.
With the addition of Roll in Dock Wheels and other hardware, (not included) it allows you to roll dock sections in and out of the water. Eliminates the need to lift the entire weight of the dock to install.
Additional Information
Galvanized steel construction.
Fits axle sizes up to 2 in. diameter.
Shipping
This item generally ships standard Ground via USPS, UPS, or FedEx.
Additional Information
Product Number: TD-30143
UPC: 724785301434
Couples the horizontal axle to the vertical dock post pipe.
Uses zinc plated set bolts and locknuts to firmly attach.
Assembly & Installation
Assembly And Installation Instructions For Many Of Tommy Docks Products Are Available For Download.
Video Guides Are Not Available For Every Product. However, Our Video Library Is Constantly Expanding. If You Have Questions On Assembling Or Installing Your Dock, Please Contact Our Customer Service Team.
Frequently Asked Questions
Do the Roll-In Docks work in all lake bottom conditions?
No. Roll-Ins dock kits only should only be used in lakes with hard, sandy, or gravel lake bottom conditions.
How do I install my roll-in dock kit?
Please reference the How To Guides page under Resources in our main navigation.
Can I use a roll-in wheel kit on any size dock, or any depth of water?
No. The max dock length allowable for a roll-in kit is a 16' straight Tommy Dock in max 5ft of water. This item is not the entire roll-in kit. This item is the wheel replacement only.
Can I leave my dock system in over winter?
As the Tommy Docks system is essentially a free standing structure, ice build up around the dock can damage the dock. This is especially true if the ice rises into the dock from underneath or if windy conditions in the Spring time of the year cause the ice to move around. Therefore, the rule of thumb is if there is ice on the water body, the dock should be removed. Not doing so voids any warranties.