8" Dock Cleat 4-Pack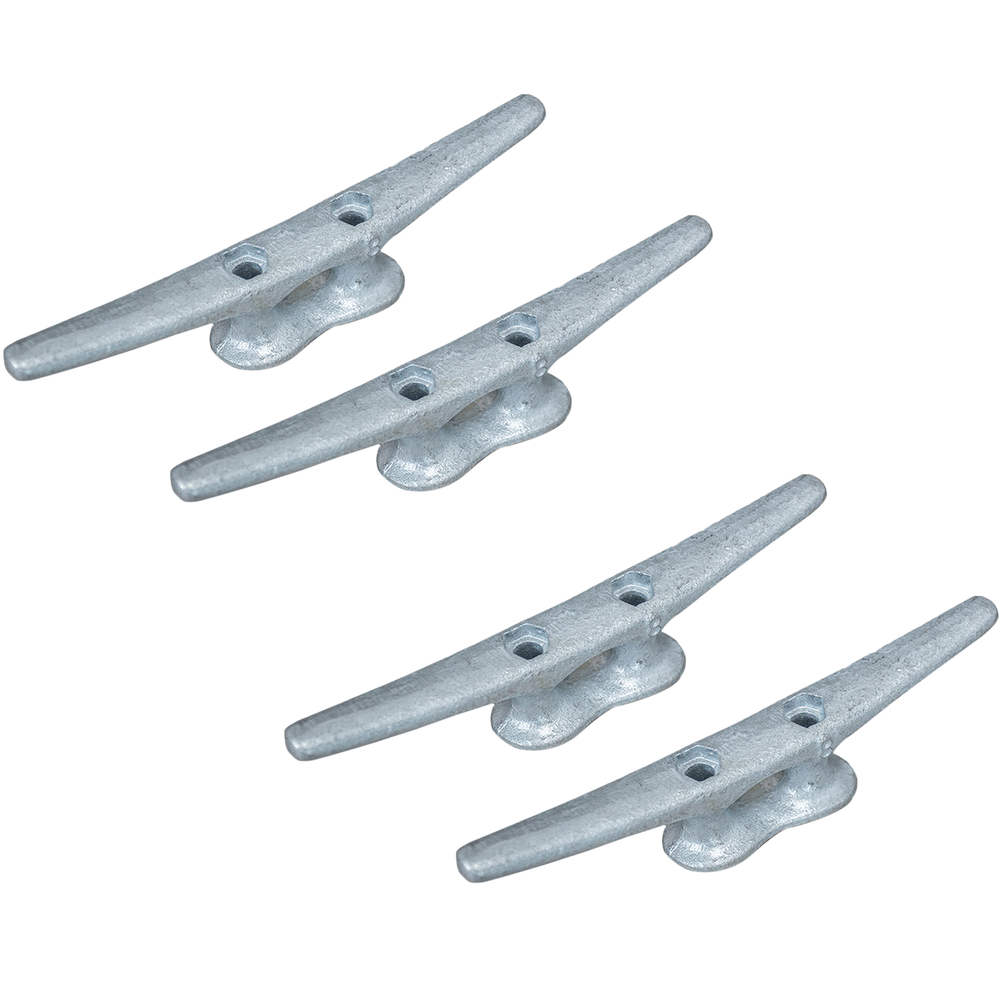 Steel Dock Cleats
Our 8-inch heavy-duty dock cleat is hot-dipped in galvanized steel for extra strength and a rust-free finish.
Large cleat base for added strength and stability. The cleat can securely tether your vessel to your dock. This charming cleat can also be used for decorating your home or cottage with a nautical theme. They make sturdy towel and jacket racks. Sold here as a 4-pack.
Specifications
Made from roughcast hot-dipped galvanized steel to add strength and corrosion-resistance.
Dimensions 8" long x 2" high x 1" wide
Suggested Fasteners: 5/16" Flathead
Shipping
This item generally ships standard Ground via USPS, UPS, or FedEx.
Additional Information
Product Number: TD-20250-4
UPC: 724785202502
The cleat has two hexagon-shaped holes at the top of the cleat to ensure your bolts stay in place while tightening.
Open base.
No Bolts or Nuts Included.
Four pack.
Assembly & Installation
Assembly And Installation Instructions For Many Of Tommy Docks Products Are Available For Download.
Video Guides Are Not Available For Every Product. However, Our Video Library Is Constantly Expanding. If You Have Questions On Assembling Or Installing Your Dock, Please Contact Our Customer Service Team.
Frequently Asked Questions
What size are the holes/recommended fasteners?
Suggested Fasteners: 5/16" Flathead