1-Step Outboard Transom Platform w/1-Stainless Steel Rail for Watercraft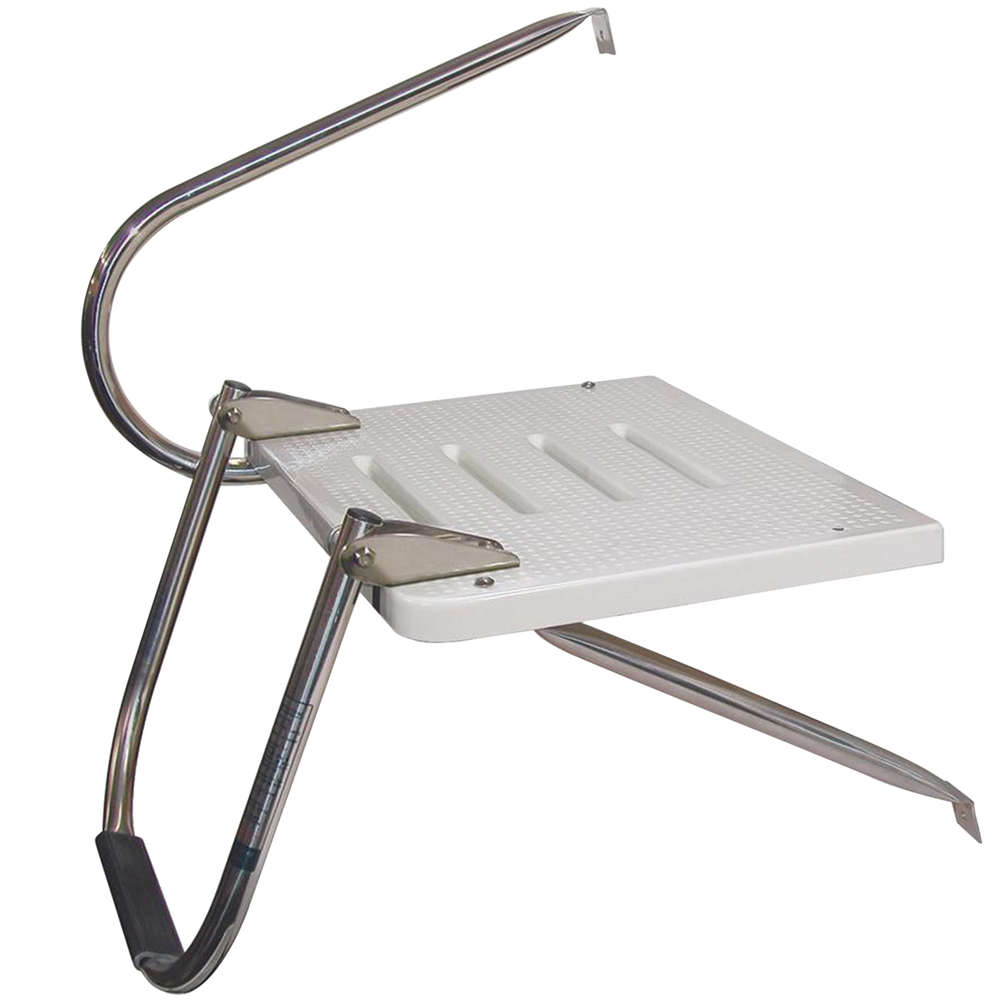 1-Step Outboard Transom Platform w/1-Stainless Steel Rail for Watercraft
Outboard Platform Ladder
This 1-Step watercraft mounted ladder with one handrail was built to the highest quality standards for ease of quick boarding.
The lightweight durable design makes it easy to remove and store. Constructed from corrosion and wear-resistant materials that are made to last. This top-mount ladder mounts easily to most outboard watercraft applications.
Specifications
1" diameter stainless steel 304 arms and underside support rails.
Soft vinyl 12" step provides comfort and support.
Platform Width 18" : Length 15.5" : Weight 11 lbs.
300 lb. capacity.
Shipping
This item generally ships standard Ground via USPS, UPS, or FedEx.
Additional Information
Product Number - TD-60273
UPC - 724785602739
EEQ-1
Installation will require drilling.
Step folds up for when not in use.
Mounting hardware not included.
Assembly & Installation
Assembly And Installation Instructions For Many Of Tommy Docks Products Are Available For Download.
Video Guides Are Not Available For Every Product. However, Our Video Library Is Constantly Expanding. If You Have Questions On Assembling Or Installing Your Dock, Please Contact Our Customer Service Team.
Frequently Asked Questions
What hardware is required for assembly?
1/4" diameter stainless steel bolts with large backing washers or backing plate.
Can I buy a replacement part?
We do not sell pieces separately. We do not stock them at our facility so no extra parts are available usually. We are able to check with the manufacturer however, if parts are needed, on a case by case basis. The process is to reach out to us with your order number at info@tommydocks.com to check on replacement parts.