18" Straight Bumper - Blue - 4 Pack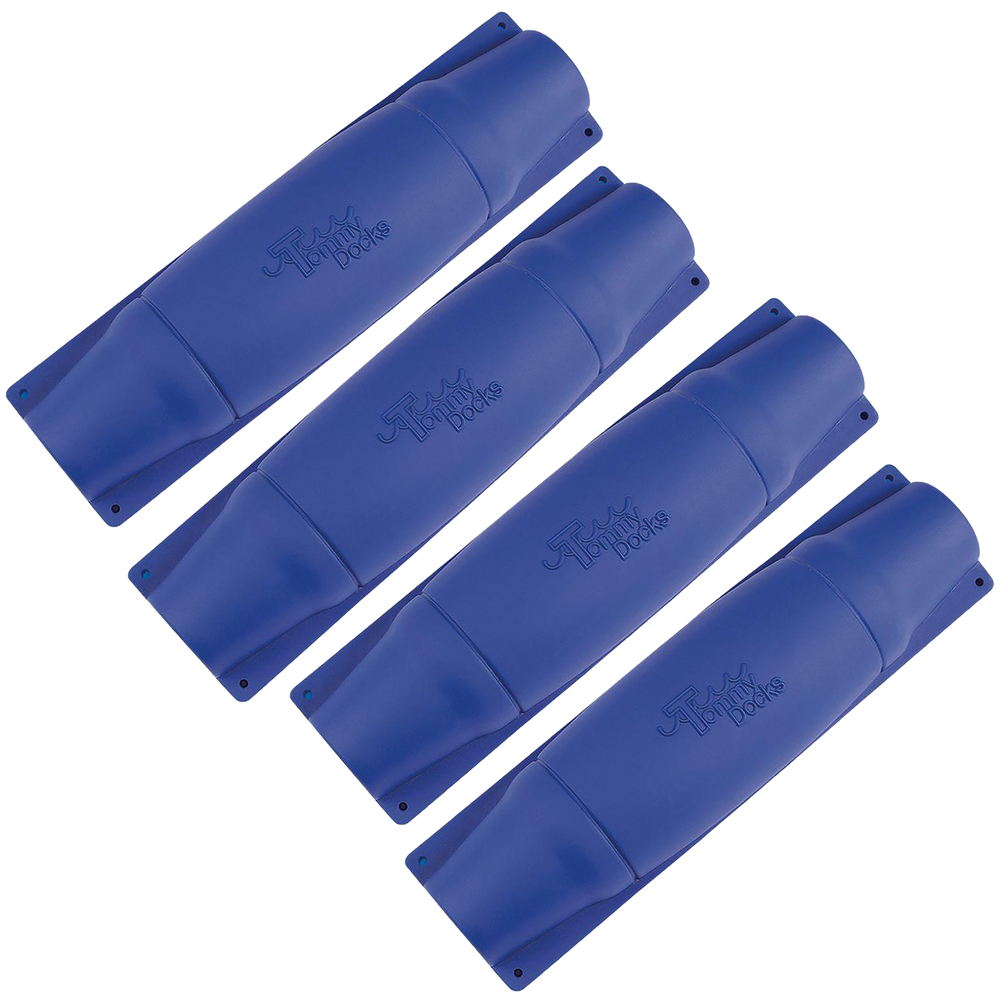 18" Straight Bumper - Blue - 4 Pack
18" Straight Bumper
This bumper not only adds a finishing touch to your dock it also protects your boats, dock pipes, your dock, waterfront equipment, and swimmers from rough contact.
The Tommy Docks 18 in. Long Straight Blue Dock Bumper easily attaches to the side of your dock and is made of durable PVC to cushion the impact between your boat and the dock. Sold here as a 4 pack.
Specifications
Attaches to the side of the dock. Uses 4 screws for attachment (not included)
Molded from marine grade cushion PVC and has a durometer hardness of 95 Shore A
Shipping
This item generally ships standard Ground via USPS, UPS, or FedEx.
Additional Information
Product Number: TD-20002-4
UPC: 724785200201
Requires 4 (10mm or 3/16") screws to attach to dock
The stylish blue finish adds an attractive accent to your dock
Assembly & Installation
Assembly And Installation Instructions For Many Of Tommy Docks Products Are Available For Download.
Video Guides Are Not Available For Every Product. However, Our Video Library Is Constantly Expanding. If You Have Questions On Assembling Or Installing Your Dock, Please Contact Our Customer Service Team.
Frequently Asked Questions
What mounting hardware do I need to install this bumper to my dock?
You will need 4 - 10mm or 3/16" screws for mounting each bumper.